Written by
Bretton Chatham
Bretton is an aPHR-certified member of the Marketing Team at Bernard Health. He writes about HR, compliance, and benefits solutions.
Back to Blog
5 Books Every Manager Should Read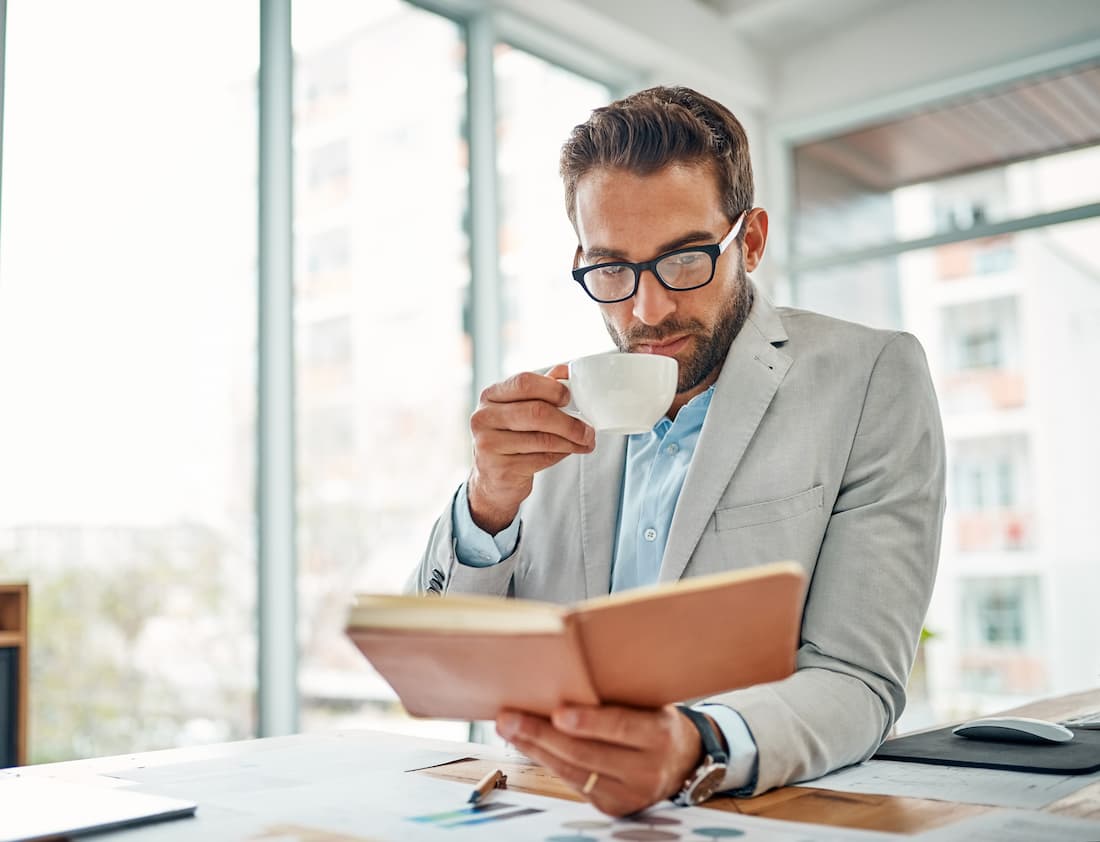 Most effective managers are able to read people and situations. But the willingness to read books that challenge your perspective and change your approach to management can really set you apart.
HR managers play a vital role in training leadership at their organization. To that end, here's a roundup of 5 essential books you should read. You might even consider requiring them when promoting someone to the management team.
1. Coaching for Improved Work Performance (Revised Edition) by Ferdinand Fournies
This classic from celebrated business consultant, speaker, and Columbia University professor has stood the test of time. In this practical guide to management coaching, Fournies uses case studies and specific techniques to show managers how they can coach employees to perform at their best.
Lessons include how to use one-on-one interventions to:
address absenteeism and low productivity

resolve conflicts between coworkers

inspire employees to meet higher expectations
If you only have time to read one book on this list, we most highly recommend Coaching for Improved Work Performance. Teams that prioritize one-on-one meetings between managers and their employees establish a consistent and reliable channel for mission-critical information to get to the right places (both upward and downward on the organizational chart).
2. The New Rational Manager: An Updated Edition for a New World by Charles H. Kepner and Benjamin B. Tregoe
Over the decades, the names Kepner and Tregoe have become synonymous with critical thinking. The duo pioneered problem-solving research at the RAND Corporation, founded their own management consulting firm based on those principles, and distilled their decision-making process into this book.
Managers can expect to learn how to:
filter the noise of information in order to focus on the most relevant factors for decisions

effectively collaborate across teams and locations

improve efficiency, increase quality, and lower costs
Famously, the Kepner-Tregoe Method has been credited with helping NASA safely return Apollo 13 to Earth. It's also been used for making important business decisions on everything from who to hire to when to return to the office.
3. The New One Minute Manager by Ken Blanchard and Spencer Johnson
Unlike the other books on this list, The New One Minute Manager is a narrative. This short parable tells the story of a young man in search of an effective manager.
The timeless lessons in this book focus on:
One Minute Goals

One Minute Praisings

One Minute Re-Directs
After decades of influence in management training, Blanchard's book has been updated along with co-author Spencer Johnson, whose popular Who Moved My Cheese? has become a self-help classic in its own right.
4. Work Rules!: Insights from Inside Google That Will Transform How You Live and Lead by Laszlo Bock
From the Senior Vice President of Google's People Operations team, Work Rules! is hailed as a "must-read" for office leadership, whether you're new to management or a seasoned professional. Bock shares profound insight from his experience at Google, informed by behavioral economics and human psychology.
Readers can expect unconventional wisdom for leading and growing their organization, including lessons on:
using data to predict and shape the future, rather than just trusting your gut

being transparent to and welcoming toward feedback

giving more freedom to employees than you're comfortable with
Finally, from the Work Rules! website comes the heart of the book: "Read it to build a better company from within rather than from above; read it to reawaken the joy in what you do."
5. Inside The Tornado by Geoffrey A. Moore
Conceived as the second book of a marketing trilogy, Inside the Tornado has plenty of insights for small to midsize business managers as well. This follow-up to Moore's now-standard Crossing the Chasm continues his exploration of the Technology Adoption Life Cycle, but his illustrative examples can be easily applied to other industries.
The book details strategies for:
reaching mainstream customers

making the most of the crucial time period for mainstream adoption

succeeding in an emerging market
Moore was an English professor before becoming a corporate trainer and consultant in Silicon Valley, and his skill at defining and explaining marketplace dynamics are on full display here.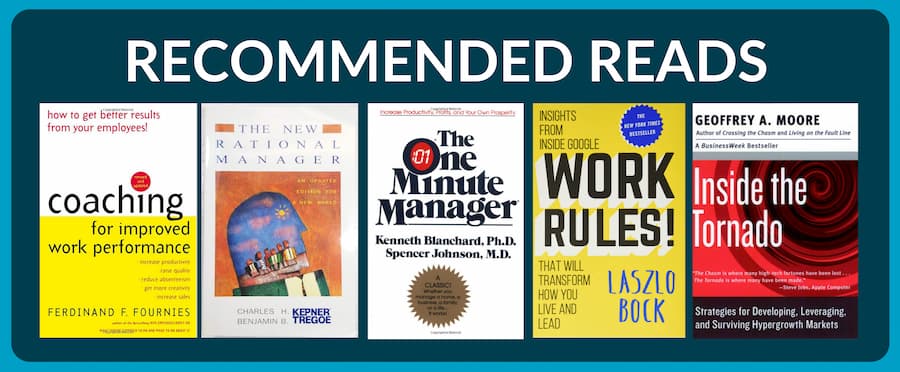 Additional Resources
In addition to these book recommendations, you can stay informed, educated, and up-to-date with BerniePortal's comprehensive resources:
Written by
Bretton Chatham
Bretton is an aPHR-certified member of the Marketing Team at Bernard Health. He writes about HR, compliance, and benefits solutions.