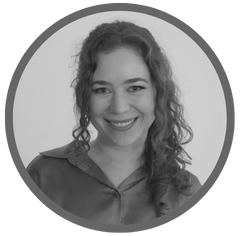 Written by
Aidan Farrish
Aidan is an aPHR-certified writer on the marketing team at BerniePortal. She writes about HR, healthcare, and benefits.
Back to Blog
UAW Strike May Impact Wages & Compensation for SMBs
Posted on November 15, 2023 In
HR News
8 min read time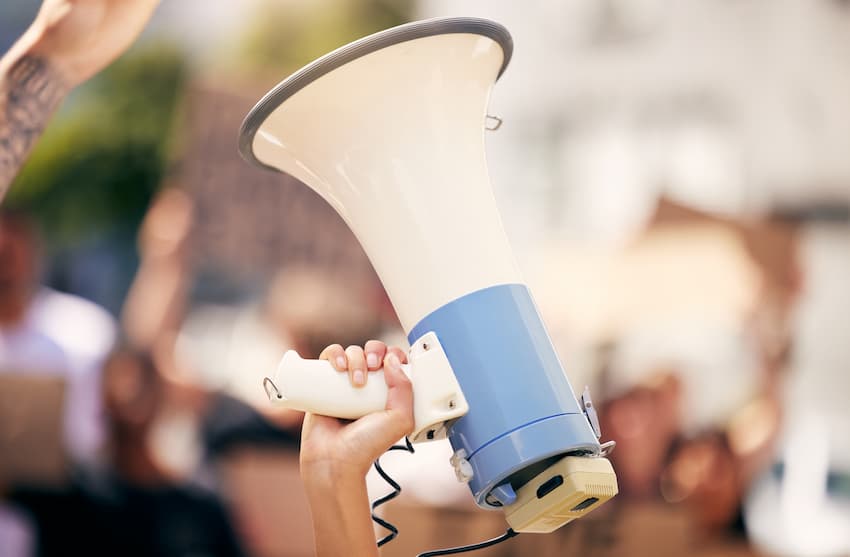 Why Should Employers Care About the UAW Strike?
Throughout American history, unions have committed resources and manpower to strikes. Strikes occur when a planned employee walk-out or refusal to work results in halted production, forcing companies to agree to terms or face financial losses.
The UAW, or the International Union, United Automobile, Aerospace and Agricultural Implement Workers of America, executed one of the most impactful strikes in recent U.S. history. This union covers the "Big Three" industries: automotive, aerospace, and agriculture.
Over a period of six weeks, the strike racked up billions in losses for Ford Motors, Stellantis (Chrysler, Jeep, Ram), and General Motors. These three corporations are often called the "Detroit Three" to reference their hold on the auto labor market in Detroit, MI, the epicenter of the strike.
However, automakers aren't the only industry in union crosshairs—as a representative for UAW stated, "One of our biggest goals coming out of this historic contract victory is to organize like we've never organized before. When we return to the bargaining table in 2028, it won't just be with the Big Three, but with the Big Five or Big Six."
Unions are growing in other industries, and as organization efforts sweep across the nation, small to midsized businesses (SMBs) must understand the cause and effects of this strike. Here's what you need to know about the UAW vs. Detroit Three strike and how it will impact the automotive industry—and then potentially your own.

What Caused the UAW Strike?
During pandemic-era recruiting, many industries awarded higher levels of compensation, much more than the norm, as in-person labor was extremely difficult to win. Hybrid and remote employers increased the competition, and forced shutdowns were no help to stressed hiring managers. Additionally, since the 2008 financial crisis, large automotive makers have experienced stagnant wages and less opportunity, giving smaller, competitive companies an edge in the labor market.
These factors resulted in non-union wages rising much higher than union wages. From the start of the strike on September 15 to the end on October 30, 44 assembly plants and distribution centers were affected across many states.
The main goal of the strike was to force the increase of union wages—which are set by agreements between employers and unions—to the level of non-union workers that saw unprecedented and speedy wage increases due to COVID-19.
Union workers are protected and represented by the collective bargaining powers of their particular union, enabling them to argue and win certain concessions from industries or major employers. However, the pace of a union using collective bargaining power to fight for higher compensation is much slower than that of a higher manager confronted by a tight labor market.
The peak of the strikes saw around 46,000 people. UAW has 146,000 members at the Detroit Three, and that number is increasing due to the strike's success hitting headlines. According to the U.S. Bureau of Labor Statistics, 10.1% of American workers were part of a union in 2022, and that percentage is likely to rise due to increasing popularity and the financial stressors of the previous years. That means that UAW's union win may see other industries racing to form unions or join UAW if it expands to other industries.
What Was the UAW Strike Agreement?
The strike ended in tentative agreements with three automotive corporations: Ford Motors, Stellantis, and General Motors. These corps are also called the "Detroit Three" to reference their hold on the labor market in the Detroit area.
While details are not yet ironed out, strikers have tentatively agreed to:
A 33% pay increase for veteran workers

A boost of around $7 billion to the Detroit Three's pension and labor costs

The right for UAW to strike future plant closures
Some details across the brands differ, but largely, the UAW sought the same or similar results from each planned strike. One win for the union is that General Motors came to agree to disseminate five payments of $2,500 each to retirees through 2028. General Motors counts more retirees in previous workforces than Ford or Stellantis. Another example is that the Ford Motors deal includes a stipulation that they would honor UAW agreements at plants without a union in the event it did unionize.
UAW Strike May Affect Wages & Compensation for SMBs
The agreement may impact the auto industry as larger corporations with active unions become more attractive to job seekers in a tight talent market. SMBs that fish from the same labor pool may find it harder to compete.
However, the auto industry may only be the epicenter of a larger impact area. Patrick Anderson of Anderson Economic Group said, "This is more than an auto industry story; it is a signal to the entire country that unionized workers can demand and get big wage increases."
As industries experience increased unionization efforts, the ripple effects of the UAW agreement will become apparent. Some effects SMBs can anticipate are:
Requests for higher wages in response to the UAW agreement details.

Interest in more robust retirement benefits as the UAW deal includes those.

Efforts to form or join existing unions as employees witness UAW's success.

Employees resigning to join competitors with unions present at other locations.

A tighter talent market as potential candidates choose competitors with unions already present.
How can employers anticipate and take proactive measures to weather these effects successfully?
Implement pay transparency by including pay ranges in job descriptions, which many states now require.

Offer robust benefits, including retirement, to boost recruitment and retention rates. If your SMB is limited in what it can offer, think of attractive perks that are within budget.

Develop open and trusting communication with employees, which strengthens relationships and ties talent to their current workplace.

Employers can prevent increased turnover by identifying the reasons people quit and fixing them from the ground up. To do so, consider using surveys to gather data on employee satisfaction.

Faced with a challenging recruiting landscape, employers may consider using an applicant tracking system (ATS) to source the best candidates. An ATS reduces friction during the hiring process by streamlining recruiting into onboarding so talent starts sooner.
While your SMB may not anticipate any effects at this moment, HR professionals know the value of preparing ahead of time. However, recruitment and retention are not the only areas that may be affected by strikes and unionization.
How Can Strikes Impact SMBs?
Strikes may impact every industry as increasing unionization affects businesses, from rising efforts at Starbucks, Amazon, UPS, and more. SMBs have fewer of the same risks, yet employers should watch the growing movement closely, as SMBs are far from zero risk.
Industries contain vital "choke points" that, if production slows or halts due to a strike, could lead to detrimental or even disastrous effects on SMBs. A "choke point" is something outside of your business that you may rely on, likely alongside other businesses in your industry or region, to function productively.
For example, an auto shop owner with a few locations may be dependent on an assembly plant manufacturing parts used to repair cars. A strike at those plants would have an immediate impact on day-to-day operations, as the auto shop would be unable to fix cars without the required materials. Even if the employer could reach out to other contacts in the industry to find a new source of product, the strike may be industry-wide, leaving businesses of all sizes scrambling for plants that could fulfill orders.
If all the auto-related SMBs, alongside bigger competitors like branded dealerships, are ordering from unaffected manufacturing plants, then those plants may struggle to handle the increased demand and be unable to fulfill all the orders. With fewer products to buy, scarcity would drive up prices, putting financial pressure on the SMBs to either eat the cost or outsource it to their customers, which could lead to less business as auto shop rates soar.
That's one example of one type of shop in one industry—many industries are reliant on assembly and/or distribution centers. Coffee shops need packaged coffee grounds, technology companies need computers, construction companies need lumber, etc.
Additional Resources
You can stay informed, educated, and up to date with important HR topics using BerniePortal's comprehensive resources: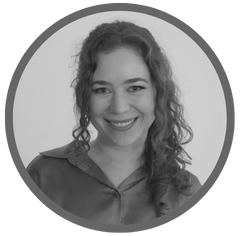 Written by
Aidan Farrish
Aidan is an aPHR-certified writer on the marketing team at BerniePortal. She writes about HR, healthcare, and benefits.