Back to Blog
Three steps to going online before Q4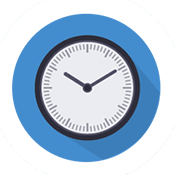 Pro tips for implementing in 2019
At BerniePortal, we recommend rolling out your new benefits administration platform with your clients during open enrollment. Because most groups will renew during the fourth quarter, it is best to be completely up to speed and comfortable with your new platform by that time.
Why do we recommend implementing during open enrollment? Our sister company, benefits brokerage Bernard Benefits, has brought thousands of users online with BerniePortal. We have found this is the best approach, because you are implementing change at an existing time of change.
But it does take some advanced preparation to be fully implemented by Q4. If you're ready to streamline open enrollment and take advantage of business growth opportunities created by ben admin software, check out these three tips to getting online before Q4.
Begin the buying process
Step one is to envision the full buying process, to get a sense of the time required. Identify both your priorities with a new platform as well as your options, and spend a few weeks reviewing demos and talking with platform representatives. Once you've made a decision, you'll be ready to hit the ground running.
Attend training
Next, prioritize learning the platform and getting up to speed. If you're not comfortable with the platform, it will be really challenging to implement with your clients. This is why selecting a platform with robust training and quality client support is so important. BerniePortal sets the standard in this area, providing immersive, in-person training sessions, a dedicated Advisor Success team member, and ongoing webinars and other resources to ensure new partners are completely up to speed on their new platform. Consider also the platform's process for building out client caseloads. BerniePortal's Advisor Success team completes all buildouts, further reducing the pressure on your agency.
Implement with your groups
Work with your Advisor Success team member to implement strategically with your groups. Typically, you will pick a small group of clients to move online first, and then implement with the rest of your clients at renewal.
By following these steps, you can be sure your agency will be ready to implement with your clients in Q4. If you are planning to adopt a system in 2019, don't wait — click below to book a demo of BerniePortal today.