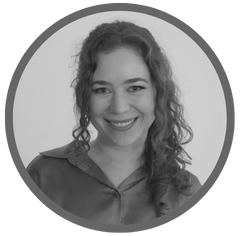 Written by
Aidan Farrish
Aidan is an aPHR-certified writer on the marketing team at BerniePortal. She writes about HR, healthcare, and benefits.
Back to Blog
How to Write a Job Description To Attract Top Talent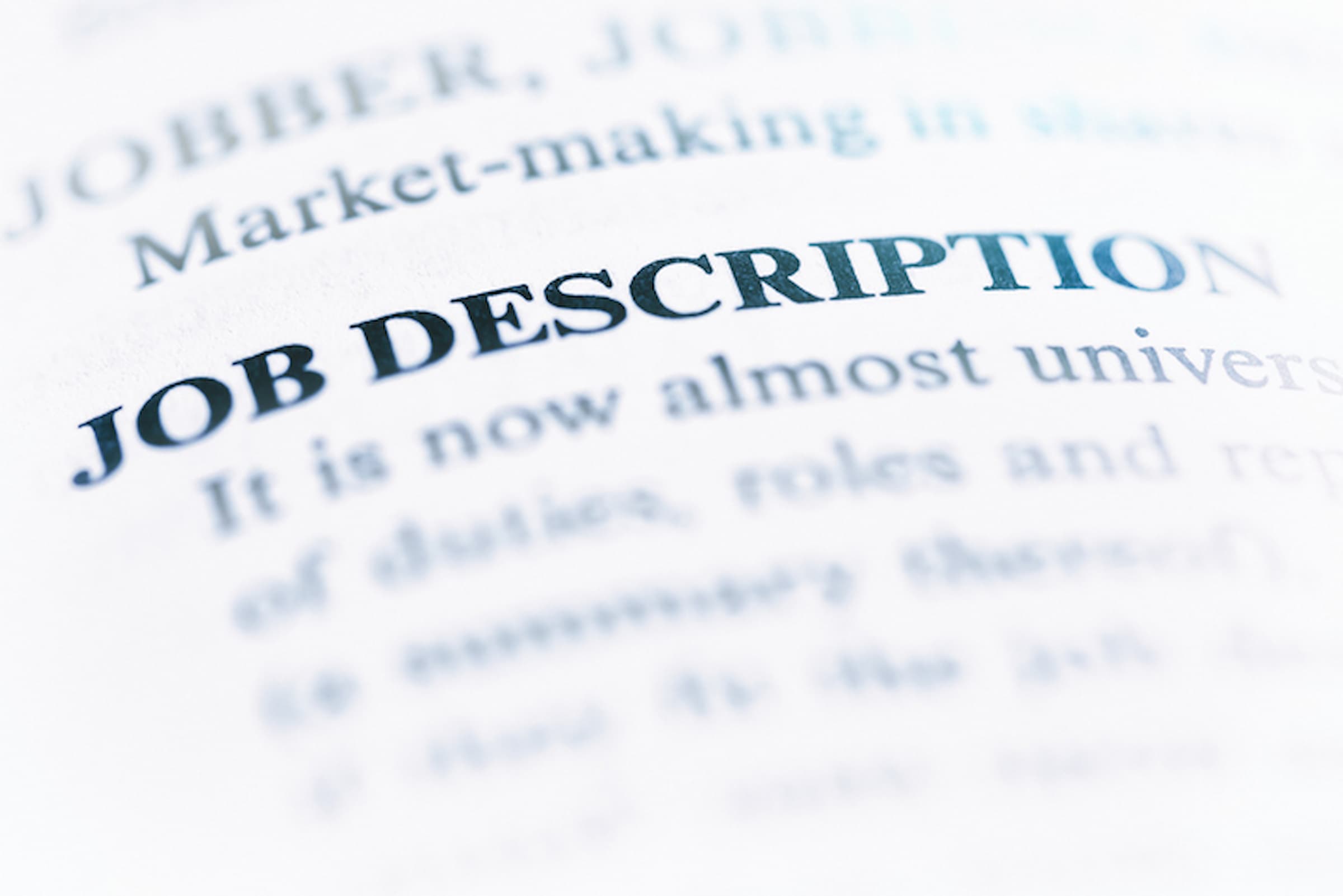 Job descriptions are the first time you communicate with your next amazing hire, so writing not just a good one, but a great one, is critical to securing top talent.
So what's the best way to write one? Job descriptions come in all shapes and sizes, but there is a tried and true method to writing them that will tell applicants about the role and sell your organization as their ideal place to work.
First Steps to Writing a Job Description
The job description begins with the role you're trying to fill. Think about the immediate considerations: what is the job title? How are similar roles in the industry titled? How do your offerings compare to industry-standard market trends regarding compensation and benefits?
Once you have that info, talk to the team that a replacement would be joining, especially if the position is new to the team or organization. Learn all the ins and outs of the role, from the skillset of other team members to how much time your new hire may spend onboarding. This background questioning will inform you of the qualifications and temperament for the kind of employee you need, helping you avoid wasting time on applicants that aren't the best for the position.
You can begin writing once you understand how your competitors are trying to get the talent you want.
What to Include in a Job Description
Job descriptions are twofold: they describe the ideal fit for the open role and market the company as an optimal workplace. To accomplish both of these goals, your job description should explain three essential items:
What they gain from being in the offered role.
What the open role requires from them.
What the company envisions for itself.
Order this information neatly to attract applicants. Begin with the benefits of a job, followed by the skills and responsibilities, and end with a promotional summary of the company.
Now that we've covered the basics, let's cover the content of your job description.
Highlighting The Role
Many potential candidates look first for hard facts and figures to narrow their job search. Potential applicants will sort listings by salary, location, benefits, remote or non-remote, and many more variable choices. These categories determine if a candidate will consider applying, but they also impact as they are how job boards help users narrow their search.
Be clear, concise, and structured when listing the facts about your open role. Using a list directs a reader's attention to this critical info. Carefully consider how to strategically order the information to help you attract the best talent.
List items in order of what a candidate may find most important, like salary or health benefits. By putting these details first and foremost, you're cutting to the chase and drawing in potential hires with your upfront honesty. Also, any candidates who find your compensation or benefits unappealing can skip applying, saving you the time of interviewing someone who's just there to haggle with you.
Putting this kind of info in list format is key; hiding it in paragraph format may cause potential candidates to scroll past the job listing as more transparent descriptions steal their attention.
Here's an example of this section for a mid-level managerial position:
Job Details:
Base salary of $75,000 yearly
Full health insurance benefits
Dental and vision insurance
401k matching
two weeks of paid vacation time
stock options
Once the main details are out of the way, consider other benefits of working with your organization:
Benefits of working with us:
Company car provided
Travel expenses covered
Competitive maternity/paternity leave
On-site exercise facilities
On-site company daycare
Quarterly company outings
Merit-based bonuses
Education and training stipend
These details attract a larger pool of potential hires and highlight that your organization offers competitive benefits. The goal of having a large pool of potential hires is to choose the best fit among a wide selection, so you should start strong with clear and easy-to-read facts to attract the most applicants.
Describing Key Skills and Responsibilities
The next section of the job description covers the required skills and responsibilities. From this section, a potential candidate will learn if they have the necessary background to work this job satisfactorily.
A bulleted list also works well here, clearly outlining what your organization defines as an ideal candidate. Split this section into two parts to clearly outline the needs of the job. A candidate must not only have the required skills, but also successfully apply those skills to fulfill the role's duties. A potential candidate will benefit from directly comparing their skill set to the position's responsibilities.
Here is an example of a retail job description:
Skills required:
Strong verbal communication skills
Good interpersonal skills
Organizational skills
Knowledge of social media
Graphic design abilities
Familiarity with a POS
Responsibilities of the position:
Must order and organize stock items from wholesalers efficiently
Interact with customers socially to make sales
Design social media campaigns and graphics to promote new items or events
Organize store and choose outfits for displays to market trends and/or seasonal items
The example above clearly shows how the skills apply to the position's tasks. An applicant with skills in graphic design and an understanding of social media should be able to create advertisements and other marketing collateral for social media platforms.
How to Promote Your Organization in a Job Description
You aren't just trying to convince one or two people to apply to your open role. You want all of the best talent possible, so you can make your organization the most successful it can be. A job description should end by marketing your organization as a top workplace. By using language that sells your organization to applicants, you will see responses from people who see the vision you're trying to achieve.
Consider using language that is inclusive of potential applicants to build a sense of rapport. By using collective words like we and our, potential candidates can more easily envision themselves working alongside their future coworkers.
Promote your organization's goals and anticipated future growth by describing the core values your organization treasures. If your organization doesn't have a clear, comprehensive vision, consider writing a mission statement. A mission statement is what your workforce aspires to fulfill through their role and their teamwork, pulling everyone together for a common purpose.
Think about how a small, family-owned law firm would market itself according to its core values of community involvement, a supportive and close-knit working environment, and the ambitious defense of clients. This imaginary law firm, Johnson, Layton & Associates, is seeking to hire a law school intern for the summer. Here is an example of how their job description would both summarize and market their firm:
"At Johnson, Layton & Associates, established in 1987, we invite you to help us defend our community members from wrongful lawsuits. In our downtown office, not only will you develop professional relationships with and learn from those who have lived and served our community for decades, but you will also witness first-hand how our exclusive team comes together to solve a challenge. No challenge is difficult enough to turn away a community member in need, and we at Johnson, Layton & Associates strive to extend a helping hand to everyone who crosses our doorstep.
Our firm's partners provide a combined 75 years of experience—experience that could be yours to gain. Join an established and respected firm for a summer in our internship role and learn to love our community as much as we do."
From this short description, the job listing tells an applicant the firm's size, age, location, goals, and collective experience. The core values are clear and use language that may appeal to like-minded individuals without turning away other potential applicants.
Unlike prior job description sections, this part would benefit from paragraph formatting so you can tell a story and draw applicants in. The length of this section depends on your organization, but aim for three mid-sized paragraphs at most. Be inviting, yet succinct, to deliver the necessary message in memorable bites.
A successful job description is clearly organized and describes both the ideal candidate and the appeal of working at your organization. Use this job description breakdown and template to better the first step of your recruitment process, and make the best first impression on talented job-seekers.
Additional Resources
You can stay informed, educated, and up to date with important HR topics using BerniePortal's comprehensive resources: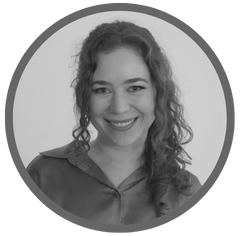 Written by
Aidan Farrish
Aidan is an aPHR-certified writer on the marketing team at BerniePortal. She writes about HR, healthcare, and benefits.