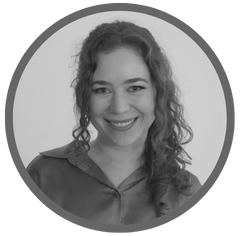 Written by
Aidan Farrish
Aidan is an aPHR-certified writer on the marketing team at BerniePortal. She writes about HR, healthcare, and benefits.
Back to Blog
Why "Redeploying" Your People Beats Layoffs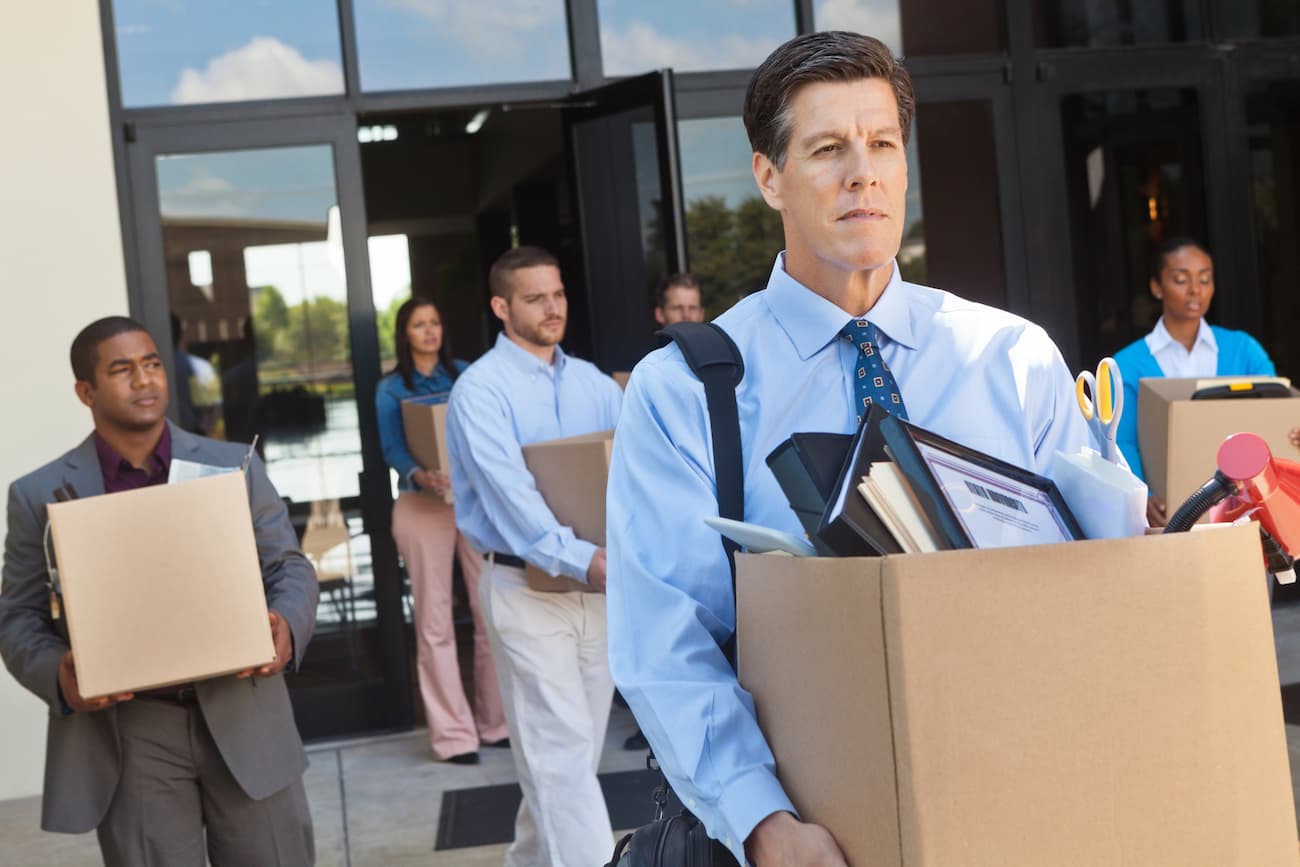 The looming recession has everyone looking for the best ways to survive the economic downturn. Usually, that means cutting jobs. With Microsoft laying off 10,000 employees and Google laying off 12,000, urgency is rising as small to mid-sized businesses worry about how to weather the storm without losing crucial members of their workforce.
While layoffs seem like a solution, there are other ways to adapt that won't trigger a talent drain in your organization. One strategy for surviving the recession with your workforce intact is to "redeploy" employees rather than lay them off.
Read on to discover the benefits of redeployment over layoffs, plus key insight from industry experts on facing uncertain times.
What Is Redeploying and Why Is It Better Than Layoffs?
You may be familiar with transferring your employees to positions that better fit their abilities. Redeploying is a similar concept. "Redeploying" is when an organization considers an employee's skillset and experiences and deems them fit to work in a different role that also uses their talents.
Redeployment can be used for a variety of reasons, like if you notice an account manager has the perfect outgoing personality and encourage them to transfer to the sales team. In this context, redeploying is a strategy to keep employees who would otherwise be laid off.
In large organizations, layoffs cut redundancies developed when over-hiring during times of economic strength. Companies like Google have a large enough workforce to perform mass layoffs without hamstringing their operations.
Small to mid-sized businesses likely don't have as many redundancies to cut. A smaller workforce is challenging to slim down when each role serves a specific and necessary function. The cons of laying off critical employees may outweigh the immediate benefits of a layoff.
Recessions don't last forever. If you let go of an important employee now, think about how that can negatively impact your organization later on:
How much of your recruitment budget will you spend to find someone new?

What are the costs and time commitments of training a replacement?

If the labor market is still hot, you may have empty positions for a long time. How will that affect productivity?
Being hasty now could set your organization up for future failure. When the market begins to improve, it'll be all hands on deck for your workforce to make the most of the economic change. If you're missing vital players, your organization won't be able to take advantage of the upswing, putting its security and success at risk.
Redeployment Strategies for Small to Midsize Businesses
Worried about how to transfer your people around? Here is a simple plan to help guide you.
Ask your involved leadership. First, you have to know which roles are most likely to be axed. Ask your leadership what roles are tentatively marked for a layoff. Take a look at whoever is occupying those positions right now and project how much time, effort, and money may go into replacing them down the line. If the answer to any of it is "too much," then you know you need to keep them around.

Second, check with your leadership to see what positions are available. This may require some creativity, so loop in others with an interest in the employee on your docket or an understanding of organizational needs.

Strategize with team leaders. You probably can't make transfer decisions without involving managers from the employee's current team and their potential future team. Get together with those who have a stake in this employee's continued success in your organization. Create a list of the employee's skills and experiences that could apply to other roles. Once everyone is on board, and the employee is "redeployed," the transfer is complete.

Monitor the employee. If the transfer ends up unsuccessful, then you may need to reevaluate the skills your employee has to see if they would fit better elsewhere. If this is someone that will continue your organization's success, and it is vital to success when the market improves, it's worth the extra effort to find a place for them.

If the transfer is successful, then you know "redeploying" talent is a viable strategy to prevent laying off your most valuable people. You can use a monitoring tool like a performance management feature to track your redeployed people.

Consider setting 1:1s with managers and their direct reports so you can ensure the employee remains content at your organization. You can access the records of 1:1s in an all-in-one HRIS like BerniePortal, so you can gather data to ensure other redeployments are successful, too.




What If My Employee Is Afraid of Redeployment?
Some people may struggle with the changes of redeployment, so here are some things to consider when you are helping someone transition into a new role.
Make sure they understand their value in your organization. Don't mention that they were on the chopping block—your goal is to keep them, so rattling their job security could make them look elsewhere for work.

Emphasize the flexibility of their skillset and experience. Drive home that their role is changing so that they, and others on their new team, can

upskill

themselves. Upskilling is linked to personal and professional growth, so underscore the positives of this change.

Encourage them to take on a new perspective. If they learn the ins and outs of their new role or take on a project that will boost their skill and experience, then they increase the likelihood of future success.
These points are promoted by Nikita Gupta, founder of Careerflow, TEDx speaker, and currently a tech recruitment specialist at Uber. While redeployment or transitioning into a new role elsewhere comes with stressors and uncertainties, staying self-motivated and resilient is critical for success.
As Nikita Gupta said in her interview with BRAINZ., "...be prepared to try out different things. Some of them won't work; others will. Everyone's story is different, and you need to find out what works best for you."
If an employee is happy in their role, redeployment may seem surprising and disappointing. However, you know the utility of keeping that employee within your organization, so it's up to you or the employee's manager to reframe redeployment as a great opportunity. So, here's a script of how the conversation can go:

You have done well in your role as [employee's current role]. Due to your success, you have been brought to the attention of other teams and managers your skills [list some transferable skills the employee will take to their new team].

In particular, your work on the [name a project or two this employee may have worked on/completed in their current role; extra points for projects that may have something in common with the objectives of the new role] has shown your abilities, and so you have been recommended to transfer to [provide the title of the new role].

[You shouldn't hesitate to compliment the employee on their transferable skills and prior achievements. They should feel as though their redeployment is a positive for the organization - spreading their expertise and helping to develop other areas of growth. Continue the communication by explaining the new role's compensation and other details.]

The new role is compensated at [provide the role's compensation range]. [Follow this with more information about the new role, such as benefits, location, hours, etc.]

[Then, make sure to express that the employee's former manager is appreciative of their time with the team. Make the new manager sound inviting to ease some of the friction joining a new team may bring. You can say…]

While [the employee's current manager's name] will miss your expertise, [the employee's new manager's name] looks forward to adding you to their team.

This is a great opportunity to build your skillset and further your career within [your organization]. Not many employees get the chance to upskill themselves like this, but I know you will take advantage and positively impact your new team.

Thank you for your continued work here. I look forward to seeing all that you accomplish in your new role.
This approach is a good way to show an employee up for redeployment that their contributions have been recognized and appreciated by their leadership. Framing the discussion as a reward due to excellence may help them say goodbye to their current team while building their confidence and excitement for new opportunities.

The goal is to keep your talent where it belongs: with your organization.
Additional HR Resources
You can stay informed, educated, and up-to-date with important HR topics using BerniePortal's comprehensive resources: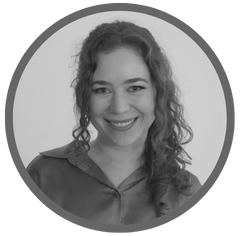 Written by
Aidan Farrish
Aidan is an aPHR-certified writer on the marketing team at BerniePortal. She writes about HR, healthcare, and benefits.