BerniePortal's Integration with ADP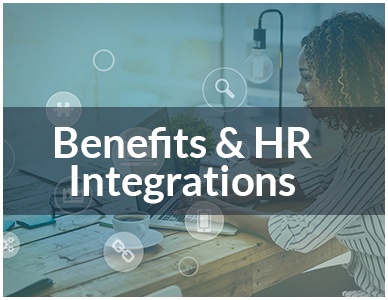 Joining Forces
Last year, Bernard Health and ADP joined forces in order to provide companies with an effective way to manage their healthcare and HR systems. This partnership not only makes it easy for employees to gain access to an all-in-one HR platform but will change the way companies view and operate their healthcare systems.
Impact of the ADP Integration
ADP is a cloud-based solution and service company helping employers build a better and more effective workforce. The 60 year old company is able to accomplish this by managing payroll to talent management and everything in between. Currently, ADP is being utilized in more than 100 countries while serving 600,000+ clients, making it an exciting opportunity for Bernard Health to become a legitimate integration partner. This partnership will allow thousands of ADP customers to have a seamless integration with BerniePortal.
The BerniePortal application was launched last year and became available on the ADP Marketplace for download. Alex, Bernard's founder and CEO, approached ADP about a possible integration when news broke that their current partnership with Zenefits was under a legal battle. BerniePortal saw this as a major opportunity and wanted to jump on as quickly as possible. Not only would this be a great way to get the word out about what BerniePortal has to offer but opens up a new potential customer base that already use and trust ADP.
ADP Marketplace & BerniePortal
The majority of large companies operates with more than 33 different payroll systems and 31 HR applications, based on the ADP Research Institute. ADP and BerniePortal are striving to provide these companies with a platform to alleviate the complexities they come across when managing these specific areas. The goal is to take the stress away from HR to save time and cause fewer headaches. BerniePortal is a simple program allowing employees to file all of their employee's information in one location!
BerniePortal is now available on the ADP Marketplace. By following these simple steps, you'll be on your way to a quicker and more efficient way in managing your company!
Learn more about BerniePortal's integration options