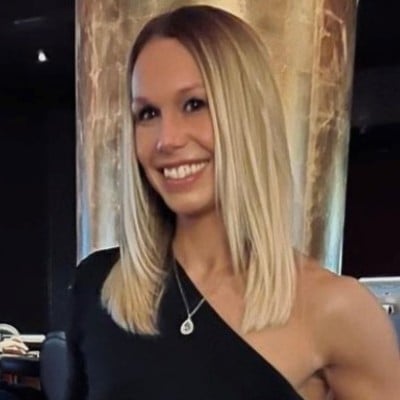 Written by
Katie Shpak
Katie is a content writer on the marketing team at BerniePortal. She writes about healthcare, human resources, and benefits.
Back to Blog
Should HR Provide Birthday Cakes for Employees?
Posted on August 11, 2023
5 min read time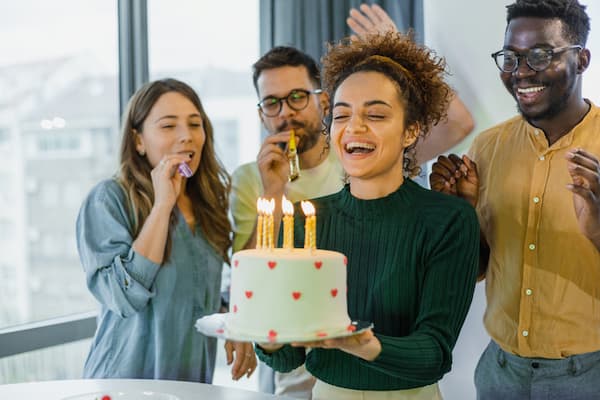 Have you experienced the Pandora's box of complaints and chaos that occurs around birthday party celebrations at the office?
It begins with a few birthday parties in the office, getting the employee's favorite kind of cake, balloons in their favorite color, etc.
Then your organization begins to grow…
Your birthday celebrations become weekly…maybe DAILY…
So, you transition to monthly parties to collectively celebrate birthdays that occurred during that month.
Now, you field complaints around kinds of cakes, lack of individual birthday recognition, the fact that it's raining outside the day of…who knows! The complaints are endless.

Should HR Provide Birthday Cakes for Employees?
The moment HR begins celebrating one birthday, Pandora's box has been opened.
So—what do ya do about this b-day catastrophe?
It's actually quite simple.
CLOSE THE BOX!!!
Forget the birthdays. Forget the cakes. Forget the streamers and decorations. Forget. It. All.
Now, I'm sure you are probably raising some eyebrows and gritting your teeth while reading this, thinking—"Is she crazy? I can't just stop celebrating birthdays! There will be so many more complaints if I do that." But you're also probably leaning close to your computer screen, hoping that this blog provides you with the courage to put an end to the madness once and for all. Am I right?
HR Can STOP Getting Employees Birthday Cakes
Well, let me be the first to tell you that you CAN put an end to it once and for all! You can stop celebrating everyone's birthday. You can stop buying cakes every other week. You can stop wasting your oxygen blowing up balloons. You can stop it all.
Yes, you will probably get a series of complaints, at first, but they'll be temporary. However, if you continue attempting to celebrate every birthday at your organization, you will never see the end of those complaints.
How HR Can Stop Providing Birthday Cakes
You may be worried that others will write you off as a heartless soul who doesn't like celebrating birthdays. You know that is far from the truth, that birthdays are special and everyone deserves to be recognized on their special day. However, it's not up to HR professionals to make each birthday at the organization special. So—what do you do? How do you just stop celebrating birthdays? Let me help you out.
Be transparent with your employees. Send out an update to your organization, expressing that there will no longer be any birthday celebrations at the workplace, and explain why. You can also express that everyone is more than welcome to celebrate their own birthday, if that is something they wish to do. If an employee wants to bring in a birthday cake or some cupcakes for the office or their team, let them know that is perfectly fine! You, personally, are just resigning from being the birthday cake provider.
Here's a template for you to use!
Hi Team,
I have an update that I'd like to share with you. As you know, we have been celebrating birthdays at this organization since [insert year]. For [insert number of months/years you have been providing the birthday cake], I have brought in birthday cakes to celebrate each of your birthdays.
I think you can agree that providing [insert list of things you've provided] for [insert number of employees] becomes very time-consuming, which takes away from my core responsibilities. I often need to work [insert additional hours] to make up for the time lost during birthday celebrations. Therefore, I am officially relinquishing my duties as the birthday cake provider and party organizer.
It is a very special thing to work in a place where each person can acknowledge the birthday of another, but I know my time and focus will be better spent fostering a great place for everyone to work. However, that doesn't mean celebrations must be thrown out the window.
If you still would like to celebrate your birthday in the office by bringing in a cake or another dessert of choice, you are more than welcome to do so! Remember where plates and utensils are in the break area, and remain considerate of allergens and other needs of your team members if you choose to bring in foods.
Thank you for understanding.
Sincerely,
[name]
Open communication with your people is always the best option. If they recognize the difficult position that you've been put in during birthdays, they will be understanding when you need to stop to focus on more important organizational matters.
Additional Resources
You can stay informed, educated, and up to date with important HR topics using BerniePortal's comprehensive resources: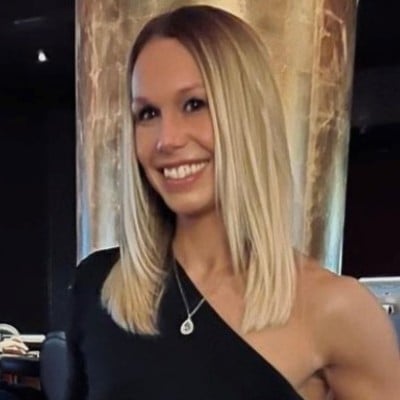 Written by
Katie Shpak
Katie is a content writer on the marketing team at BerniePortal. She writes about healthcare, human resources, and benefits.