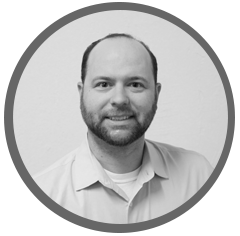 Written by
Travis Frady
Travis is an aPHR certified product marketer on the BerniePortal team and producer of HR Party of One.
Working Remotely: Long Term Tips
Posted on April 29, 2020 In
HR
3 min read time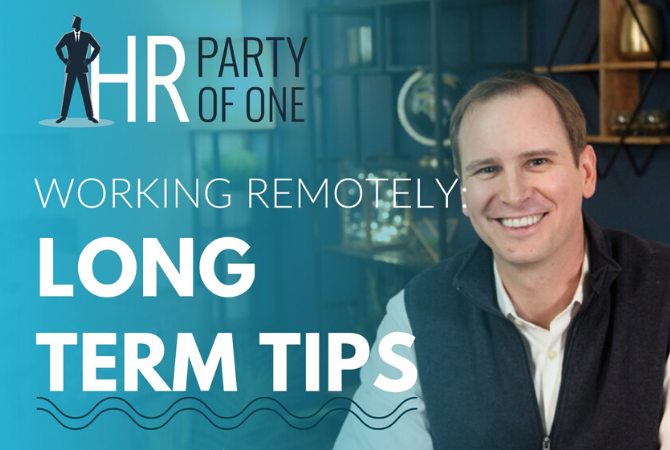 What started out as a short-term work-from-home situation has turned into an extended, open-ended remote working environment as we continue practicing social distancing.
*This blog is adapted from the HR Party of One episode, Working Remotely: Long Term Tips which you can view below.
We've covered Managing a Remote Workforce and Maintaining Company Culture while working from home, but what are the next steps companies and HR parties of one can consider for long-term success while working remotely and staying compliant?
It's hard to tell when employees will be back together working in the office like it was pre-pandemic. It's varying state-to-state, city-to-city, and even company-by-company, so let's talk about the next steps you can take for your company as you continue working remotely.
Plan Ahead and Provide Flexibility
One thing HR can do is meet with the company leadership and determine a target date for employees to return to the office, then communicate that to employees. Having a target return date will provide everyone with some comfort in these uncommon times.
A good example would be to send out a company wide email with something like this: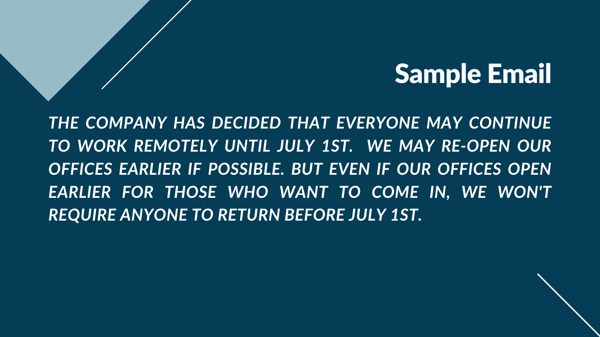 The company has decided that everyone may continue to work remotely until July 1st. We may re-open our offices earlier if possible. But even if our offices open earlier for those who want to come in, we won't require anyone to return before July 1st.
This allows for your employees to plan their work and personal schedules accordingly and gives your company the flexibility to adjust as needed to the unknown. An added benefit of this is that your employees can plan their upcoming expenses for things like child-care, transportation, and parking which could save them money. It may not seem like much, but extrapolated across the entire company, it adds up.
On that note, there may be services that your company provides or pays for that are now going unused and could be cancelled or paused to save the company money. Check with your facilities and IT teams to see if they have any ideas on cost saving measures.
Guidance for Non-Exempt Employees
In Overtime Pay: Exempt vs. Non-Exempt we talked about the differences between Exempt employees working in a yearly salaried position and Non-Exempt or hourly employees and the benefits of both types.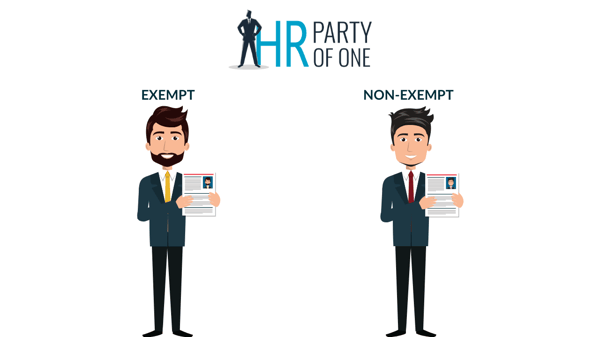 For exempt or salaried employees, they hopefully aren't seeing any big changes to their pay stub or how they report their time. For non-exempt or hourly employees, it is going to be a little different. You want to set guidelines for clocking in and out along with communicating what is appropriate conduct while on the clock.
Evaluate Long Term Technology Solutions
Working remotely has forced almost every company to adapt, and has drug some kicking-and-screaming into modernizing how business is conducted. For many it's been a bit of shock to the system, followed by a scramble just to get up and running. Now is a good time to look at the technologies you are using and evaluate if it is still the best option going forward.
Areas to consider include video conferencing platforms like Google Meet, Microsoft Teams, or Zoom. Additional security measures like setting up a Virtual Private Network and two factor authentication. Even finding software solutions that can run anywhere like our all-in-one HRIS BerniePortal, which gives employees and HR teams secure access whether they're in the office, at home or even on the go.
Keep What Works
Some companies will find advantages in working remotely and be able to incorporate those into the company culture in the future. These are challenging times, but it also provides an opportunity for HR parties of one and their companies to re-evaluate how they work and communicate. So be mindful of what is working and what isn't. And remember, your job is as strategic as you make it.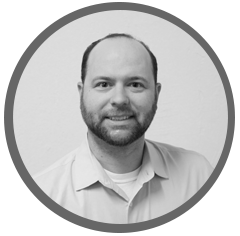 Written by
Travis Frady
Travis is an aPHR certified product marketer on the BerniePortal team and producer of HR Party of One.