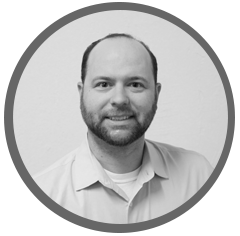 Written by
Travis Frady
Travis is an aPHR certified product marketer on the BerniePortal team and producer of HR Party of One.
Back to Blog
Working Remotely: Daily Stand-Up Meetings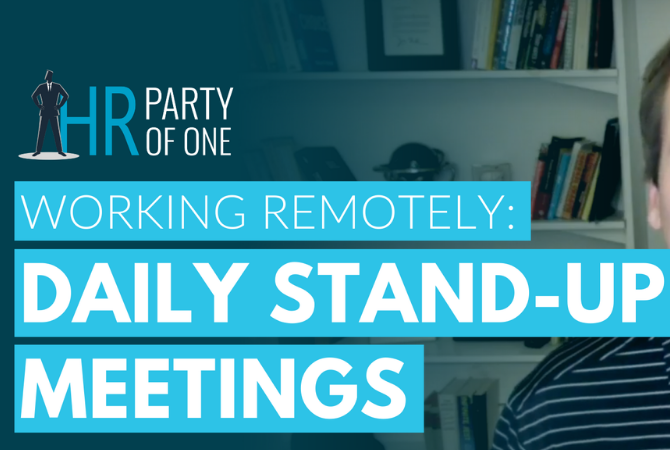 This whole transition to working remotely has caused so many of us to come up with new ways to apply structure to our days. At BerniePortal, one way that we've applied structure over the last few weeks is by having our managers host daily "stand-up" meetings with their teams.
*This blog is adapted from the HR Party of One episode, "Working Remotely: Daily Stand Up Meetings,"which you can view below.


---
What is it?
These daily morning meetings aren't complicated and they don't have long agendas– it's just an opportunity to spend 15-30 minutes every morning so teams can connect. Each morning, we hop on a group Google Meet session and catch up. We talk to each other about how our families are doing, what our objectives are for the day, and it is a great tool to help us stay connected.
Related: Did working from home just become your new normal? Here are some tips on managing a remote workforce and what HR parties of one need to be preparing for.
The Surprising Results
After almost a month of holding these meetings, we checked in with some of our team leaders to get their feedback.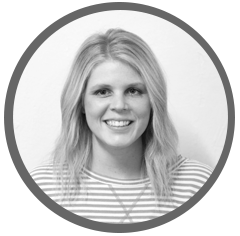 Taylor Dennis, who leads the Client Success Team at BerniePortal, reported back how much her team looks forward to the daily stand-up meetings. She also mentioned that it helps the entire team work more efficiently.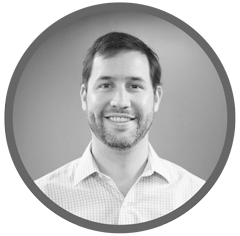 Brian Tolbert, who leads Bernard Benefits, reported back that the daily meetings have helped his team as they were getting started in the working remote environment.
"The daily morning routine that our team was able to get into, by way of just starting the call and seeing everybody's faces, gave a little peace of mind to one another that we're all in it together."
-Brian Tolbert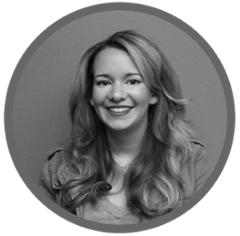 Sarah Weinstein, who leads the Marketing Team at Bernard Health, was impressed with how the meetings helped set a daily routine for the team, and expedite the decision making process.
"Those questions or decisions we need to make with input from multiple team members, we are able to address right there on the spot and move forward versus something that could have been an email and gone on all day. Setting that time aside actually saves time in the long run."
-Sarah Weinstein
It Keeps Getting Better
We also asked, "what we are doing better now that we are a few weeks into these daily stand-up meetings?" As the teams got settled into working remotely some new trends started appearing.
"They've really become a place for collaboration. Not only have they helped us become closer as a team professionally, but we've also gotten to know each other better."
-Taylor Dennis
For Brian and the Bernard Benefits Team, the meetings have helped them pivot to being more proactive in meeting the needs of their clients as they transition to this new working remote dynamic. Sarah and the marketing team have found that they are actually a lot more connected now.
"When you're working from home it's a lot more intimate. You're surrounded by family members, significant others, pets, and potentially children. That's really forced us to get to know each other on a whole new level than if we were just in the office."
-Sarah Weinstein
Now Add the Fun
We also wanted to know what ideas the teams had for improving these meetings moving forward. There are some great ideas that are already being implemented across the teams. Including:
A dedicated weekly breakfast stand-up meeting to mimic the time usually spent in the office together chatting over breakfast.
An outdoor stand-up meeting once a week to encourage team members to get outside.
Virtual happy hours as a way for team members to reconvene at the end of the week and de-stress.
Throwback Thursdays where team members share a fun photo from their past.
Sports themed meetings where everyone shows off their team colors.
Having a fun question of the day for team members to answer.
Incorporating "show and tell" into a meeting where team members show off something in their house that's important to them.
If you think your organization could be doing more to stay connected, consider rolling out daily stand-up meetings. While we're sheltering in place, it could be just what your team needs to stay connected and productive!
Stay up to date on the latest HR topics by subscribing to our HR Youtube series and podcast, HR Party of one below!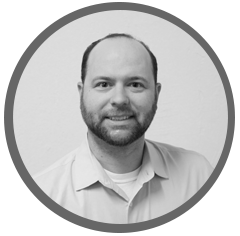 Written by
Travis Frady
Travis is an aPHR certified product marketer on the BerniePortal team and producer of HR Party of One.