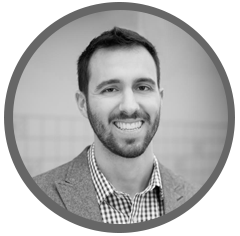 Written by
Drew Gieseke
Drew Gieseke is an aPHR®-certified member of the Marketing team at Bernard Health, where he writes about HR, compliance, and healthcare solutions.
How to Offer Open Enrollment While Working From Home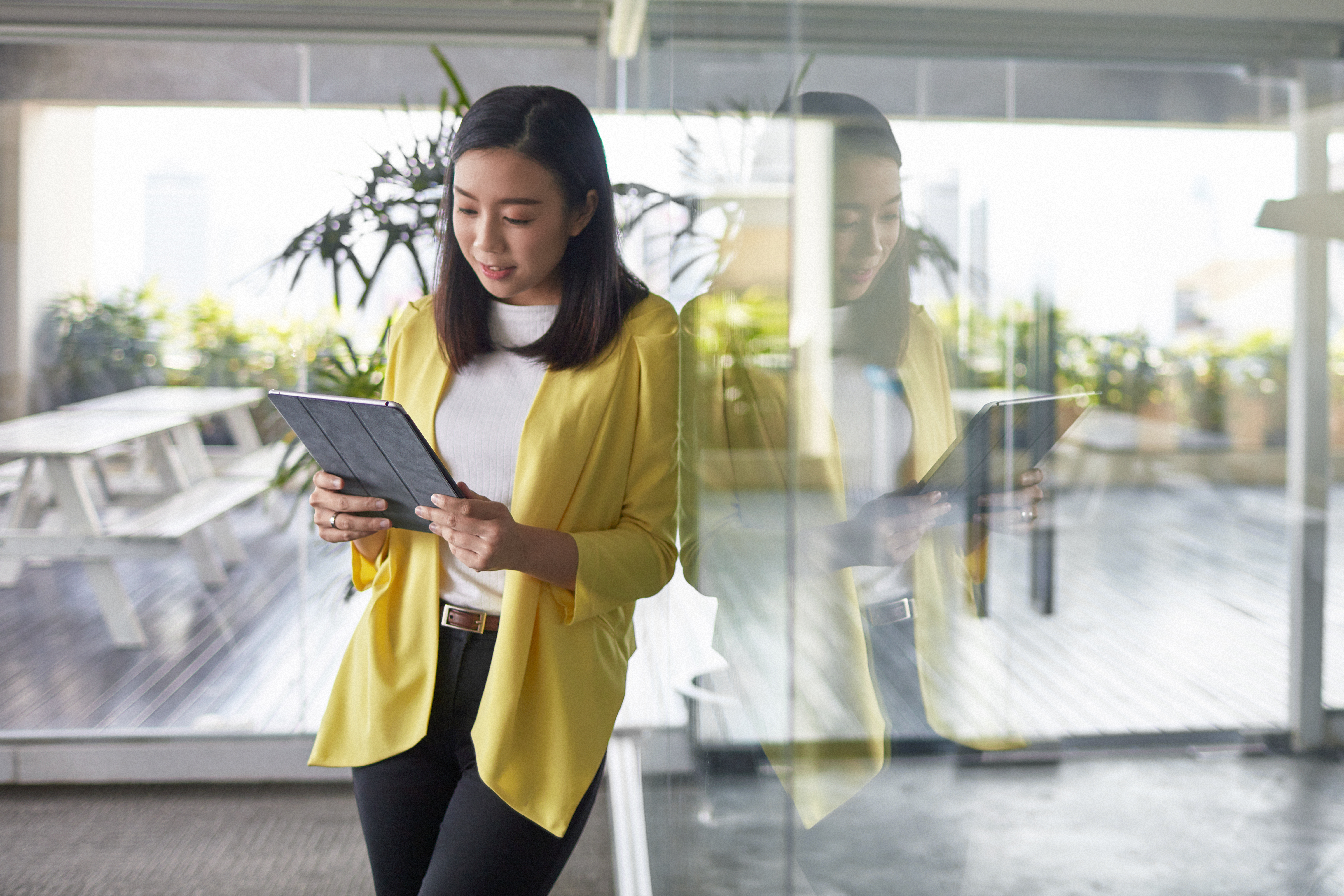 It's never too early to begin thinking about open enrollment. After all, aside from payroll, benefits packages tend to account for the majority of employers' budgets. Whether you're still working remotely or may be in the near future, there's no better time than now to start planning your organization's benefits administration strategy.
What is an HRIS, and How Can it Help?
A human resource information system (HRIS) is a software platform that combines many different systems and processes to ensure the ease of HR management.
With the right HR software for small businesses, you can efficiently and effectively centralize, organize, and improve your day-to-day processes. You'll save time and money for your organization. Your alternative? Pen and paper—lots and lots of paper.
Not all HRIS are created equal, either. A robust platform like BerniePortal seamlessly integrates HR processes and helps ensure proper compliance measures are in place—especially helpful when you're working from your home office.
Where Can I Begin?
Much has already been said about how employers can manage and coach employees during work-from-home periods, including best practices for remotely onboarding new employees. But what about open enrollment?
It always seems much further off than you think. A best practice is to give yourself four months to prepare and implement open enrollment, so plot out a strategic schedule to stay ahead of the curve.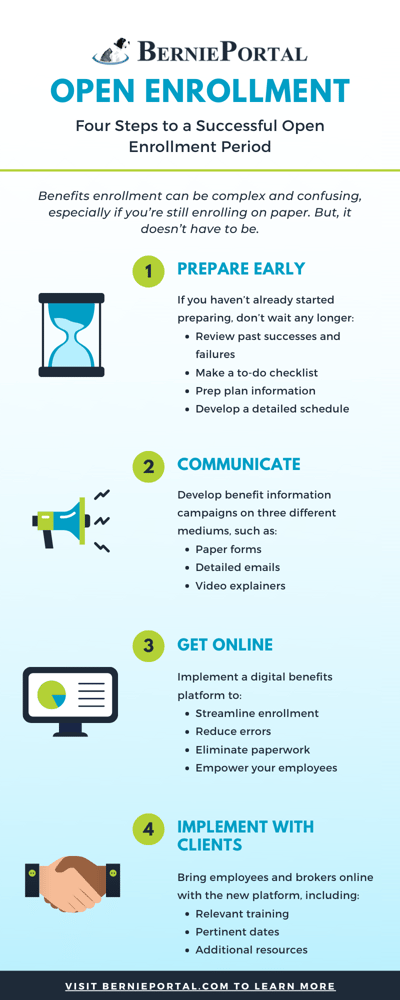 Share this Image On Your Site
Your Strategic Schedule, Outlined
Dedicate one to two months per step in your strategic schedule. If you're still a little shaky working with online systems, it might be better to give yourself extra time for each step.
For example, if your open enrollment period begins at the end of the year, it's probably best to start planning near the end of summer, around August. More generally speaking, try breaking down your schedule into the following steps:
Month 1: Go online and get up to speed on your new HRIS with relevant training sessions; you want to be well-versed in the platform before you select benefits or administer options to your employees.
Month 2: Once you've selected benefits, reach out to your employees. By working well in advance, you reduce the deadline pressure, particularly while many of your colleagues may also be managing work-from-home routines.
Months 3 & 4:

Finalize any leftover benefits questions and implement open enrollment using your HRIS.
How to Communicate while Working from Home
Of course, none of this can be done remotely if you don't have the appropriate tools in place.
Consider the following technology options for remote work:
Video Conference Tools: Including Google Hangouts, Skype, Zoom, and Microsoft Teams.
Virtual Collaboration Tools: Including Google products (Docs, Sheets, and Drive), Dropbox, and other cloud services.
Communication Tools: Including Slack, Google Hangouts, Zoho Connect, and Microsoft Teams.
Project Management: Including Asana, Trello, Basecamp, and Workfront.
These solutions will empower you to identify the right HRIS for your team, get trained on that HRIS platform, communicate with clients to select the best benefits package, and administer open enrollment—all from home.
Interested in learning more about BerniePortal? Request a demo to see the HRIS in action.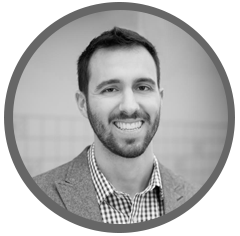 Written by
Drew Gieseke
Drew Gieseke is an aPHR®-certified member of the Marketing team at Bernard Health, where he writes about HR, compliance, and healthcare solutions.