Written by
Will Miranne
Will is an aPHR-certified writer on the marketing team at BerniePortal. He writes about healthcare, human resources, and benefits.
Back to Blog
The Importance of OKRs Within Your Organization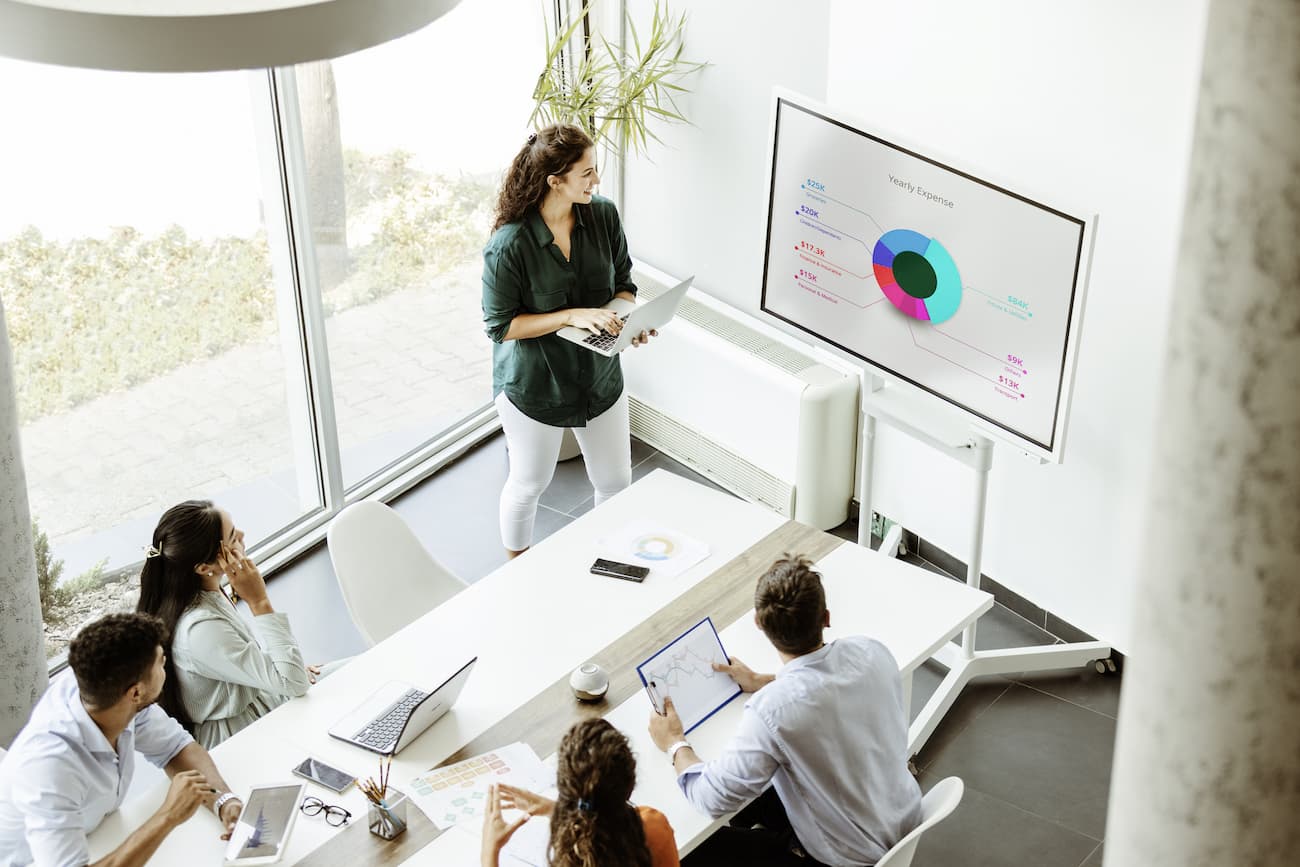 OKRs continue to rise in popularity. Their simplicity and effectiveness make them a low-risk investment with a lot of potential. Many organizations lack the necessary tools to track company-wide goals effectively. This can make it difficult to determine how best to achieve new goals and what current methods are working as they should. OKRs help minimize these concerns.
Continue reading to learn more about OKRs and how they can best benefit your organization.
What are OKRs?
Objectives and key results (OKRs) refer to software services designed to help organizations achieve goals more efficiently and effectively. OKRs can help you drive toward success by creating measurable objectives to accomplish. They also allow organizations to track deficiencies that need addressing. Once employers identify these problem areas, they can more easily tackle necessary objectives.
Organizations will often set goals at the start of the business year—either monthly, quarterly, or yearly. In spite of best intentions, the organization, teams, and employees can lose sight of these goals in the daily grind of operations. OKRs offer daily, weekly, or monthly reminders of your goals and how much progress you've made so that you never lose track of them.
While OKRs should help your organization stay on task and improve results, they are not designed to track individual employee progress. Use them as an organization-wide function to help your teams stay on the right track and understand where to prioritize efforts to achieve the best results.
How Do OKRs Work?
OKRs involve writing out objectives and including several key results that demonstrate your success. For example, if your objective is to increase website traffic, then key results might include a 20% increase in website traffic, a 5% increase in CTA click rate, and a 5% reduction in bounce rate.
Objectives are the goals you wish to achieve. They should be straightforward, actionable, and important. It is important to have tangible goals that reduce vague goal setting. A goal that is overly vague can be difficult to track and slow progress.
Key results are what we use to measure the success of our goals. If we can set a clear objective followed by key measurements, we can clearly see when a goal has been achieved. The best key results are time-sensitive, specific, and data-driven. When writing out key results you must avoid vaguely defined results. It needs to be apparent and clear when a goal is reached.
Why Are OKRs on the Rise?
OKRs are simple, effective, and offer employers a way to think more broadly about their goals and objectives. It can be challenging to manage company-wide goals in one place, and for employers offering remote or hybrid work models, OKRs can be incredibly beneficial.
The rise of remote and hybrid work environments have created a greater need for organization and performance management among employers. Employers need to reconsider how they can achieve their goals in a non-traditional working environment. This rise in remote work during the COVID pandemic has been a significant factor in the software's rapid growth in popularity. The other reason for such rapid growth is the realization that, while simple, this software can benefit nearly every organization.
The OKRs holistic approach is modeled on how successful tech companies operate. They tend to offer a more individually autonomous work environment and operate under a more transparent structure from top to bottom. OKRs help non-tech companies gain this same approach to managing goals.
The primary downside of an OKR is the cost. They can be quite expensive for companies on a tight budget. For many organizations, the benefits will outweigh the cost and potentially save organizations time and money at the end of the day.
How Can Your Organization Benefit from an OKR?
The primary benefit of an OKR is the simple and effective means of tracking goals, but OKRs can impact organizations in many ways beyond that:
They increase productivity by clarifying goals.

They allow organizations to distribute resources more effectively.

They offer employers a greater understanding of how objectives affect strategies and company vision.

They help you to understand which objectives are practical and why.

They create a space for management to make more informed decisions.
It can also be rather tricky for managers and executives to understand where each team stands on achieving its goals. With an OKR's tracking capabilities, management can spend less time worrying over how to accomplish their goals and more easily digest the progression of their company's vision.
The benefits of OKRs are clear, and the influence they have only increases as more companies change their workplace structure. That said, many organizations may overlook this software entirely due to the price tag. Before deciding against this software solution, take time to analyze the pros and cons of using it. Once you have finished evaluating the benefits, determine if the OKR is your organization's right course of action.
Additional Resources
You can also stay informed, educated, and up-to-date with OKRs and other important topics by using BerniePortal's comprehensive resources:
Written by
Will Miranne
Will is an aPHR-certified writer on the marketing team at BerniePortal. He writes about healthcare, human resources, and benefits.