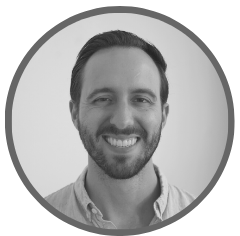 Written by
Drew Gieseke
Drew Gieseke is an aPHR®-certified marketing professional who writes about HR, compliance, and healthcare solutions.
Back to Blog
New CDC Mask Guidelines Recommend Indoor Use for Vaccinated People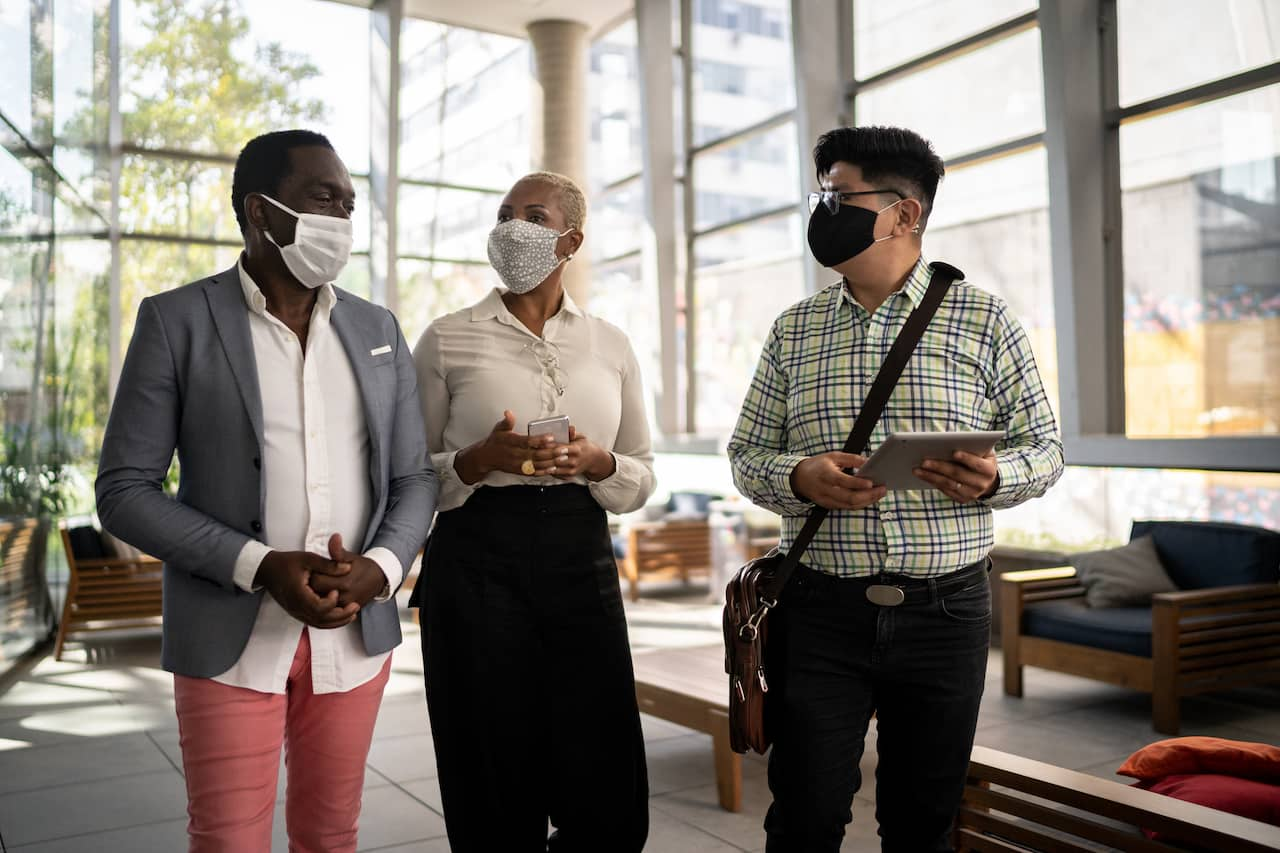 In a dramatic shift from previous guidance, the CDC announced July 27, 2021, that some vaccinated people should wear masks indoors to protect against the Delta variant of COVID-19. Find out why the CDC issued this recommendation, what it includes, and how employers should approach remote work vs. in-person operations moving forward.
Why Did the CDC Issue New Mask Guidelines for Vaccinated Employees?
The CDC issued its new mask recommendation in response to the rise in cases of the COVID-19 Delta variant, which has hit unvaccinated populations particularly hard. According to the CDC, the strain is responsible for more than 83% of all active coronavirus cases in the United States, while CNN reports that less than half of all Americans have been fully vaccinated.
During a White House briefing in late July 2021, director of the CDC Dr. Rochelle P. Walensky said that not only is the Delta variant more aggressive than previous strains of the virus, but it's also more transmissible.
"It is one of the most infectious respiratory viruses we know of and that I have seen in my 20-year career," said Dr. Walensky.
What Are the New Mask Mandate Recommendations for Vaccinated People?
The CDC recommends that people who live and work in areas where cases of the COVID-19 Delta variant are on the rise—in other words, the area is experiencing substantial or high transmission—should wear masks indoors in public. In a media briefing conducted by Dr. Walensky, the director said this recommendation applies to both unvaccinated and vaccinated individuals.
Additionally, the CDC suggests that all K-12 students wear a mask while in school, regardless of their vaccination status. Per the agency, fully vaccinated people can:
Participate in many of the activities that they did before the pandemic; for some of these activities, they may choose to wear a mask.
Resume domestic travel and refrain from testing before or after travel and from self-quarantine after travel
Refrain from testing before leaving the U.S. for international travel (unless required by the destination) and refrain from self-quarantine after arriving back in the country
Refrain from testing following a known exposure, if asymptomatic, with some exceptions for specific settings
Refrain from quarantine following a known exposure if asymptomatic
Refrain from routine screening testing if feasible
To learn more about these recent updates, review the CDC's website.
Should I Require My Employees to Wear Masks in the Office?
Employers are legally permitted to require the use of face masks in the workplace in response to the COVID-19 outbreak. This is backed up by the Equal Employment Opportunity Commission (EEOC), which confirms that employers can require employees to wear personal protective equipment to reduce the risk of transmission during a pandemic, though there are some exceptions for employees with disabilities.
With this in mind, while employers can mandate mask-wearing in the workplace, the decision to actually issue mask requirements is up to the organization. However, there may be some limitations.
Employers should keep in mind that state and local authorities may issue more stringent mask-wearing requirements, which should be adhered to if applicable. This could mean that some companies decide to revert back to working from home despite currently operating in-person. More on this below.
How to Think About Remote Work vs. In-Person Office Operations
With this new guidance, workplaces who have already reopened or were planning on returning to the office soon might wonder how to proceed. Employers should take a few things into account when making the decision to return to either proceed with in-person operations or continue—or return to—remote work:
1. Local Health Department Guidance
Employers should pay attention to the number of Delta variant cases in their area as well as the percentage of vaccinations in their city. Likewise, if a state implements new restrictions in response to the Delta variant, employers should comply with these regulations. Failing to comply could result in harmful lawsuits.
2. OSHA Guidance
Under the Biden administration, the Occupational Safety and Health Administration (OSHA) issued new guidance to keep workers safe. Employers are encouraged to follow these guidelines and stay up-to-date with OSHA news.
3. Team Safety
The health and safety of your team should drive your organization's decision on how to proceed. Does your organization have the resources to keep your workforce safe from COVID-19 if they return to the office? Does your organization have all of the necessary policies in place in the event of an outbreak?
Some employers may decide to stick with in-person office work for the time being while others may decide to shift operations back to remote jobs until the virus is contained.
4. Vaccination Policies

Employers are allowed to

require their employees to receive the vaccine

and

require proof

, with the exception of those who can refuse for religious or medical reasons.


According to the EEOC guidelines regarding COVID-19 vaccination, asking for proof that an employee has received the vaccine isn't likely to elicit disability-related information. Likewise, the vaccination isn't considered a medical exam, which means that employers are allowed to ask for proof that a teammate has received the vaccine.

However, coronavirus compliance is complex, and just because an organization is legally permitted to do something doesn't necessarily mean that it should be done.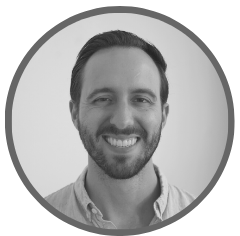 Written by
Drew Gieseke
Drew Gieseke is an aPHR®-certified marketing professional who writes about HR, compliance, and healthcare solutions.