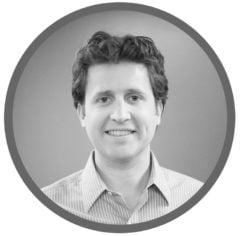 Written by
Alex Tolbert
Alex is the founder and CEO of BerniePortal. He is a recognized thought leader on technology, HR and benefits.
HR tech vendors: Balancing act between brokers and employers
Posted on December 14, 2018 In
HRIS
3 min read time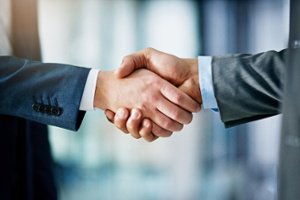 Check out this column in BenefitsPro:
When it comes to go-to-market strategies, HR tech vendors are in the midst of a move toward the middle. Most comprehensive systems initially either marketed toward small employers or toward benefits brokers; but across the spectrum, tech firms have realized their tools need to serve both sets of users well.
Vendors who initially marketed more toward employers are increasingly embracing brokers, and platforms that initially worked with brokers are embracing a broader spectrum of HR offerings to serve employer users better.
Ultimately, this shift will produce better outcomes for all users of the software. Because benefits is so intertwined with the rest of HR, a system that serves the needs of everyone is optimal.
However, this can create some complicated scenarios for tech companies when it comes to user support and communication. Vendors are pulled in both directions, supporting both the needs of brokers and their employer clients, and these can be choppy waters to navigate.
With different needs and different expectations, how vendors navigate this duality will increasingly be a differentiator in service and product development. Here are a few areas where this split matters, and how vendors may be thinking about this.
Feature requests
Product development represents significant time and investment for tech vendors. When it comes to feature requests and product development, what brokers request can be very different from what employers want.
Brokers are typically looking for very specific benefit capabilities. For example, broker users may request the system add a benefit reduction schedule for spouse voluntary life that is based on the age of the employee versus being based on the age of the spouse.
Employers, on the other hand, are not concerned with this functionality. In many cases, they may not even understand what it is.
Conversely, employers are looking for more robust HR solutions that both impact and are impacted by benefits. For example, most small and mid-sized employers are struggling to recruit and retain, and would like their HR system to offer applicant tracking. In doing so, small HR departments can easily streamline hiring, onboarding, and benefits all in one systems. It would be even better for HR if the system's applicant tracking system were integrated with job boards like Indeed.
But many brokers may not be familiar with applicant tracking, know what Indeed is or initially recognize the advantages of linking the system that administers benefits — typically offered to improve recruitment — and a hiring system.
System support
With both broker and employer users, how should vendors think about tech support?
Because no one knows the intricacies of a small businesses' benefits plan as well as the broker—often including anyone at the business itself—it's not possible for brokers to be completely uninvolved in supporting the system and to still support it effectively.
Employers rely on their broker, so it's natural that the vendor will need the broker to help support the system. However, too many responsibilities on the broker can be overwhelming for the broker.
As a result, vendors have to strike a balance of directly supporting employer users, while still including the broker as needed.
Vendor-employer communication
Another area that demands careful thought is the communication channels between the vendor and employer end-users.
Brokers may initially have concerns about vendors contacting employers directly, but email marketing, webinars and so forth are normal communication channels between a technology platform and its users. This communication proactively addresses changes before employers see them, contributing to a better understanding of the product and ease of use.
But this is another area where what employer users need and want can be a little bit different from what broker users need and want. Effectively balancing what these different sets of users want is becoming more and more important for all of the vendors in the space.
Ultimately, this dynamic represents something of a juggling act, and it's a skill that all HR technology vendors will continue to strengthen as the market matures.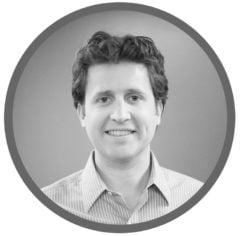 Written by
Alex Tolbert
Alex is the founder and CEO of BerniePortal. He is a recognized thought leader on technology, HR and benefits.