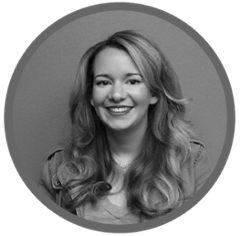 Written by
Sarah Weinstein
Sarah leads the BerniePortal marketing team. She writes about benefits administration, HR technology, and more.
How brokers can use LinkedIn to grow their business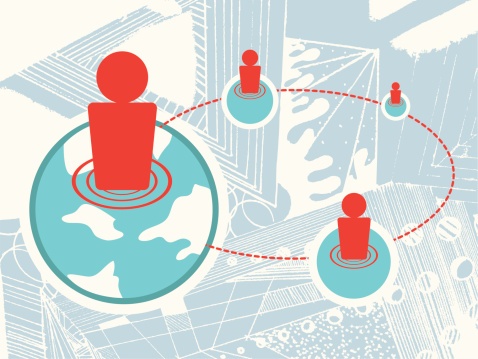 The power of LinkedIn
Social media for business is highly underutilized by most benefits brokers. Maybe you've ramped up your marketing efforts but you're unsure about how to utilize social media to offer your products and services. Out of all the social media outlets, LinkedIn is one of the most powerful for brokers due to the ability to connect with local business decision makers. LinkedIn isn't just for looking for a job, and here's how you can get started:
Make a company page
First, make sure you have a company profile for your business. This gives you a listing to highlight your company's products, services, and contact information. From this page, you can share company accomplishments or industry related content. Your employees can also tie their employment to the company page, which gives your page some authority and faces to associate with your business. Here's an example from our sister company, Bernard Health: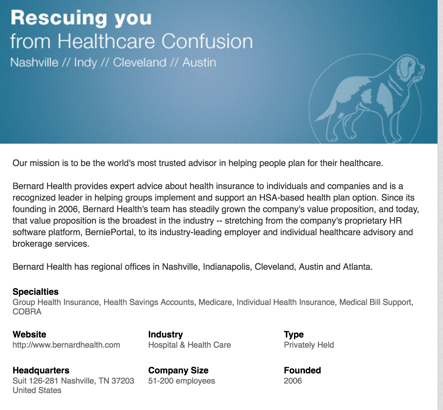 Optimize personal profiles

Next it's time for you and other employees to optimize your profiles. They can add their experience, share content from your company page, and even add recommendations. Asking for recommendations on LinkedIn is an easy way to highlight reviews from your top clients.
And don't let your profile just sit there! LinkedIn makes it easy to sync contacts and quickly connect to your existing contacts to build out your network quickly and easily. The more you build out your profile, the better because your profile will most likely be one of the first links that shows up when someone Googles you.
Share content
Once you've built out your company and personal page, make sure that you're sharing relevant content to your connections. Similar to a Facebook post, you can share your own content or share links to relevant content that your connections may find useful. If you're not sure what to post, start with sharing the articles you would normally send to your colleagues or clients via email. Try to keep things professional, personal posts don't go over well on LinkedIn.
Join groups
Once you've established your pages and started posting, it's time to join some professional groups. There are a variety of industry related groups on LinkedIn you can join to meet other likeminded individuals. You can join groups with other brokers, local networking groups or even industry specific groups. Groups can be a great way to connect with others, ask questions, and find out about events.
Reach out
Another great feature of LinkedIn is the message feature. Once you've connected with a contact you're able to message them via LinkedIn. (Or you can pay for a Premium account and message anyone). Messaging a great way to stand out from others and add a personal touch to your profile. You can also see any mutual connections you have with contacts on their profiles which can be especially helpful in "colder" messages.
We hope this post helps you get started or optimize your existing LinkedIn page. In this digital age, it's important to spread out your influence online, and LinkedIn can be a great way to reach a new audience with your existing connections.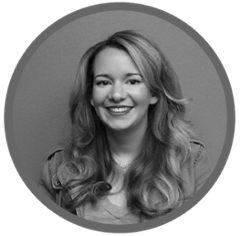 Written by
Sarah Weinstein
Sarah leads the BerniePortal marketing team. She writes about benefits administration, HR technology, and more.