Written by
Will Miranne
Will is an aPHR-certified writer on the marketing team at BerniePortal. He writes about healthcare, human resources, and benefits.
Back to Blog
HHS Proposes New Anti-Discrimination Regulations
Posted on August 12, 2022 In
HR
, In
Compliance
4 min read time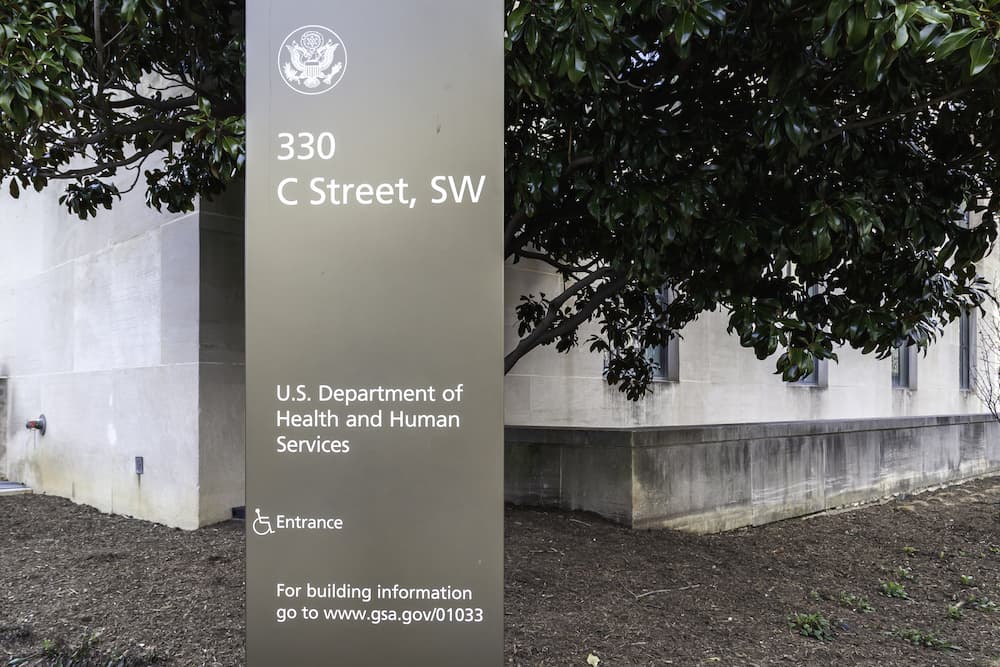 Recently, new regulations proposed by the Department of Health and Human Services (HHS) would reinstate protections for individual healthcare access that the Trump Administration previously suspended. Continue reading for a breakdown of the proposed rule and what employers need to know moving forward.
What Is Changing?
During the Obama administration, regulations were enacted to protect against discrimination. and ensure that all parties, regardless of race, color, national origin, sex, age, or disability, would be eligible to receive healthcare, provided the healthcare program received federal funding and financial assistance. However, during the Trump administration, some of these provisions were slashed, including those protecting gender identity and sexual orientation.
The proposed legislation would reestablish previous provisions and reintegrate the protective measures that were first established. These provisions would affect providers and insurers receiving federal financial assistance like telehealth and Medicare Part B.
The proposal aims to strengthen Section 1557 of the Affordable Care Act, which provides equal rights to healthcare for all individuals and prevents discrimination based on race, color, national origin, age, disability, and sex for federally funded programs.
What Do The Changes Mean for Employers?
To remain fully compliant, organizations covered under a government-subsidized health plan should take time to inform employees of any rule changes affecting them.
In addition, under the new rule, "Covered Entities" that employ 15 or more employees will need to designate one or more employees who will be responsible for ensuring compliance with Section 1557 regulations.
According to the HHS, the coordinator's responsibilities would include:
Processing, receiving, and reviewing grievances filed under the grievance procedure

Maintaining record-keeping requirements

Implementing the covered entity's language access procedures

Effectively implementing the covered entity's communication procedures

Managing covered entity's procedures for providing reasonable modifications for individuals with disabilities

Overseeing training of relevant employees
New Policy Requirements For Covered Employers
Covered employers will need to implement new healthcare programs and activities that align with the HHS's requirements, like implementing a nondiscrimination policy that includes a grievance procedure. In addition, all procedures should be written to provide full access to those with limited English proficiency (LEP).
Furthermore, the notice of nondiscrimination must be provided to the public, all beneficiaries, applicants, and participants through its healthcare programs. According to the HHS, covered entities must:
not discriminate based on race, color, national origin, sex, pregnancy, sexual orientation, gender identity, age, or disability in any of its healthcare programs.

provide reasonable modifications for individuals with disabilities.

provide language assistance services, including electronic and written translation. documents and oral interpretation free of charge.

include the contact information for the covered entity's Section 1557 Coordinator.

include the availability of the covered entity's grievance procedure.

provide details on how to file a discrimination complaint with HHS' Office for Civil Rights.

provide instructions on how to access the covered entity's website if it has one.
Lastly, the new rule makes covered entities responsible for training any applicable employees on all regulations and policies.
Additional Resources
You can also stay informed, educated, and up-to-date with HHS regulations and other important topics by using BerniePortal's comprehensive resources:
Written by
Will Miranne
Will is an aPHR-certified writer on the marketing team at BerniePortal. He writes about healthcare, human resources, and benefits.