Written by
Will Miranne
Will is an aPHR-certified writer on the marketing team at BerniePortal. He writes about healthcare, human resources, and benefits.
Back to Blog
College Seniors Are Eager to Work–What Benefits Are They After?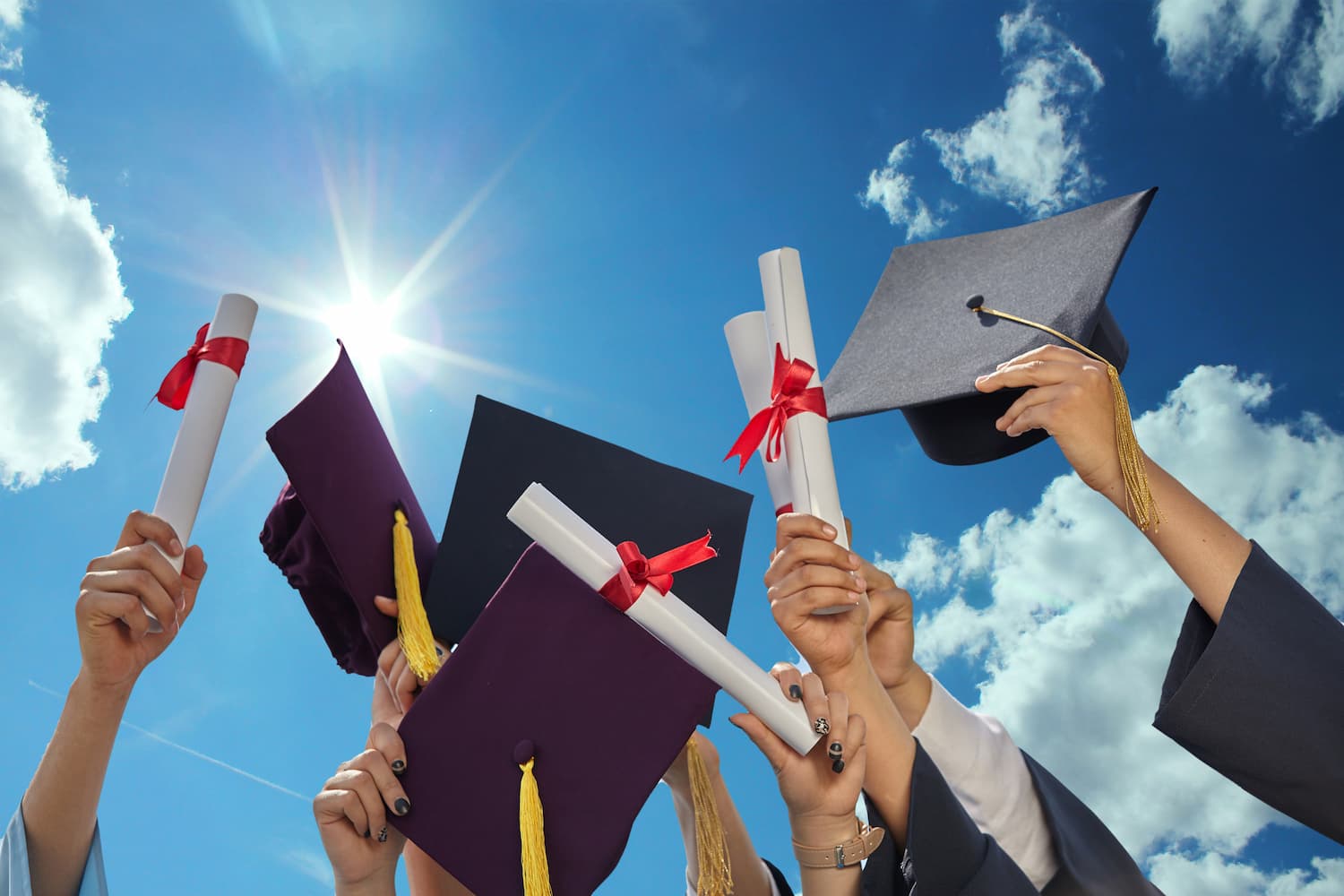 As college seniors prepare for graduation, many already have jobs lined up while others are actively looking. There seems to be no shortage of work ethic among this graduating class, but the unique set of struggles brought on by the pandemic could follow them into the workplace. Read on to find out what employee benefits these seniors value most and how you can best prepare for the next generation of employees.
How Prepared Are College Seniors for the Workforce?
According to a TimelyMD survey of over 1000 college seniors, 88% feel ready to begin their careers and enter the workplace.
This class will be reaping the benefits of a healthy job market. Roughly two-thirds of surveyed individuals had already lined up a job by the time of this survey in March of 2022. What's more, 87% of those students had lined up positions in their preferred field. The survey also revealed that 93% of individuals will be receiving salaries greater than or equal to their expected range.
Students are not the only ones preparing for their inevitable entrance into the job market. Employers are welcoming this new generation of workers with competitive starting salaries. However, employers need to keep in mind that some changes seem to be following this new cohort, most notably their desire for different benefits than earlier generations.
College Seniors Want Workplace Flexibility
What is intriguing about this new class of graduating seniors is that they prefer flexible working arrangements over healthcare benefits and vacation days. There was still a slight preference for in-person working environments though 42% said they would choose a hybrid or fully remote working schedule as opposed to an in-person-only arrangement.
These flexible and remote work options became more prevalent amid the pandemic, and many college students resonated with the results. Basically, college students saw the potential of remote work, and casual working environments, such as wearing what they please. Now newly graduating seniors are seeking these out in their professional endeavors.
This shift in perspective has prompted many employers to reconsider their workplace standards. TimelyDM makes it clear throughout their survey that these recent college graduates prefer non-traditional working options.
Specifically, workplace flexibility can refer to working hours, office setup, and even dress code.
Some offices may choose to offer flexibility to the working hours of employees. If you have employees that work better on different schedules, it can be a good idea to implement a system that allows for this sort of flexibility. One example would be allowing employees who prefer early mornings to come into the office a few hours early and leave a bit earlier in the afternoon. If someone prefers sleeping in, they might come in a bit later and stay a bit later in the afternoon. Plan meetings at times where all employees will be present.
The physical workplace environment can be another example of flexibility. This can look like an open floor plan and more casual desk assignments. Some organizations may opt for open tables grouped with computers as opposed to cubicles or individual desks. This can create a more laid-back environment and allow individuals the opportunity to move around and situate themselves comfortably.
The dress code can be another example of workplace flexibility that many younger employees might find attractive. If you are looking to update your policies to reflect the desires of the next generation, consider offering a more casual dress code. This could mean allowing jeans and t-shirts or shorts and sandals in the office. Of course, there could still be limitations such as wearing a suit when presenting a meeting or avoiding clothing with inappropriate graphics and wording.
College Seniors Value Mental Health Benefits
Beyond flexibility, Gen Z wants robust mental health benefits. Despite almost 90% of students claiming they are ready to enter the workforce, 69% felt the pandemic caused anxieties about beginning their careers.
Approximately 77% of students said they took advantage of school career development resources. This includes helping with their job search, what kind of job they should pursue, connections with different employers, and career coaching. The pandemic caused a large amount of uncertainty amongst these students, leading them to seek additional guidance. This anxiety could very well follow them into their new roles within the workplace.
Seli Fakorzi, director of mental health at TimelyMD, said that "Students are avidly seeking care, support, and education around their mental health." However, he also said that the amount of students who are looking forward to their professional careers is promising despite colleges having high percentages of mental health issues.
That hasn't stopped students from seeking jobs with organizations that offer mental health benefits. The survey found that 92% of graduates agreed that companies need to offer mental health benefits as a part of their benefits packages. Perhaps one of the more surprising numbers is that 34% of those surveyed said that mental health benefits were just as—if not more—valuable than 401(k) and other retirement benefits.
Mental health benefits can specifically be anything from an employee assistance program (EAP) or access to mental health providers as a part of their standard health plan. EAPs generally offer free and confidential mental health assessments, short-term counseling, referrals, and follow-up services for employees. They can assist employees with many concerns such as:
Conflicts within the workplace

Substance dependence

Work-related stress

Financial woes

Child care

Depression
Andy Chan, vice president of innovation and career development at Wake Forest University, believes that this increase in mental health requests is a relatively new concept. The boom has pushed employers to begin exploring different options to provide these benefits as a part of their overall package.
Chan also explained, "I feel like oftentimes American culture is a 'suck it up and just do the work' and 'stop complaining' kind of culture. Through the pandemic and through the experience of everyone really understanding the value of diversity, equity, inclusion, people are saying, 'We need to take care of each other.'"
Employers looking to hire newly graduated employees will need to consider the developing shift in our culture and adapt accordingly. This includes reconsidering benefits selections, as well as workplace flexibility. Employers can then remain attractive to candidates and competitive within the market.
Additional Resources
You can also stay informed, educated, and up-to-date with new-graduate benefits and other important topics by using BerniePortal's comprehensive resources:
Written by
Will Miranne
Will is an aPHR-certified writer on the marketing team at BerniePortal. He writes about healthcare, human resources, and benefits.