CARES Act Summary: How to Prepare for the Coronavirus Stimulus Package
Posted on March 26, 2020 In
HR
4 min read time
*This blog is adapted from the HR Party of One episode, CARES Act Summary: How to Prepare for the Coronavirus Stimulus Package which you can view below.

The US Senate just passed a bill that will help small and medium-sized employers get relief in the short term and maintain payroll over the next few months, and avoid layoffs if you can.
The "Coronavirus Aid Relief and Economic Security Act"
What is it?
The legislation is called the "Coronavirus Aid Relief and Economic Security Act" or "CARES Act" for short. And it's a big bill but I want to give you some of the major themes from that bill so that you can prepare to help your organization as an HR party of one and elevate your role and make a big impact.
The idea here is that we all know that businesses are dealing with cash flow problems right now. Many are faced with really difficult decisions around whether to furlough or layoff employees that they don't want to let go. This program will allow you to get money to solve that problem the short term. The CARES Act makes it easier for small and medium-sized employers to take advantage of Small Business Administration (SBA) loans. If you have fewer than 500 employees you can get a loan of up to ten million dollars to help cover things like payroll mortgage and rent expenses through the program's existing 7(a) loan guarantee program.
COVID-19 Outbreak: 
Resources for Employees Affected by Business Closures and Slowdowns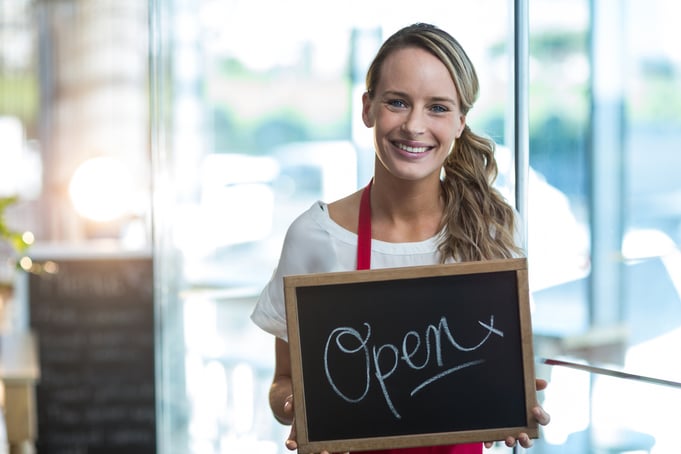 To the extent that you use that loan to cover payroll expenses over the next few months, we expect that some or all of that loan is gonna be forgiven.
To be clear let me say that another way, you're going be able to get a loan from the government through this SBA 7(a) loan guarantee program but you're not gonna have to pay it back.
This is a no-brainer for HR parties of one who want to help their employers solve some of the cash flow problems you may be facing as a result of the impact of the coronavirus.
Avoid layoffs and furloughs
If you're thinking about laying off employees look at this program first. Make sure that you understand whether you qualify and whether you can get money (that'll basically be free money you don't pay back) that the government is giving to stimulate the economy and keep on unemployment as low as possible.
Know the difference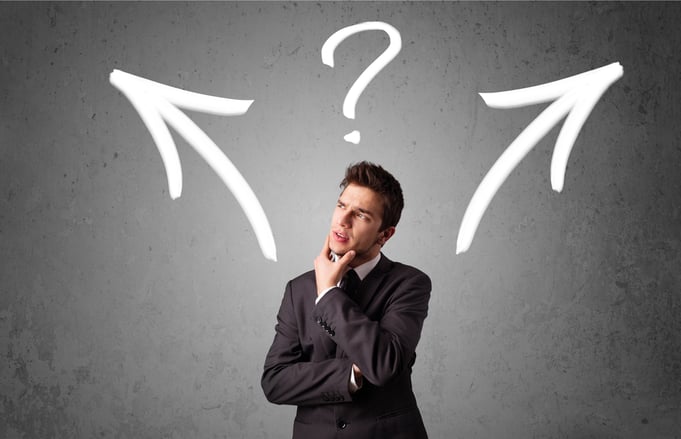 I spent the morning today reading the legislation and talking to bankers and there's one point of confusion I want to clarify. This small business interruption loan available through the "CARES Act" is different from a Disaster Recovery Loan that many small and medium-sized businesses are also exploring.
Don't confuse or conflate the two, if you get a disaster recovery loan you can't get a small business interruption loan.
So make sure that you evaluate both programs to determine which is the best fit for you, but don't pick one before you understand how each work because they're different and they're exclusive.
More to come
We're still waiting on clarity around how and where to apply for a small business interruption loan available through this "CARES Act" but here's what we know:

It's likely going to be through a lender so you'll need to find a bank partner where you can submit an application. You're also going to need to provide some underwriting materials, it's going to include at least two things:

Your payroll history over the last 12 months.
Any expenses that you're going to get a loan against that qualify like a mortgage, rent or debt obligation.
Start preparing for the CARES Act now
So today even if you're not ready to submit an application, you can start gathering that information.
As an HR party one this could make a huge impact and it could be that your CEO or owner has no idea this program even exists.
Most people across the country are seeing the headlines around the stimulus package but aren't aware of the details or how their organization can take advantage. So look into this further and start to gather historic payroll information as well as rent mortgage or debt obligation expenses.
These small business interruption loans made available through the "CARES Act" are going to include some free money from the government that you don't have to pay back. It's part of a huge stimulus package and as more employers learn about this opportunity they're gonna be calling their banking contacts and doing what they can to fast-track the application process and get in the queue as quickly as possible.
The sooner you are in the queue the more quickly you're going to get relief.
So I would encourage you as an HR party one to gather the information we talked about: payroll history, debt, mortgage or rent expense history, so that you can take the lead on this.
Take the lead
Others at your organization may have no idea this is even happening; they're seeing the headlines but they may not be in tune with how your organization can take advantage of it. So take the lead on this, make an impact, and remember- your job is that strategic as you make it.
Stay up to date on the latest HR topics by subscribing to our HR Youtube series and podcast, HR Party of one below!