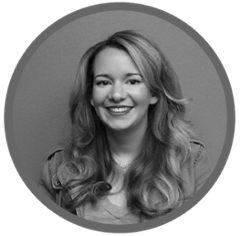 Written by
Sarah Weinstein
Sarah leads the BerniePortal marketing team. She writes about benefits administration, HR technology, and more.
Brokers, Zenefits has some advice for you.
Unsolicited advice from Zenefits to brokers
Whether you asked for it or not, Zenefits has come out recently with some words of advice for brokers. Zenefits has gone through a turbulent few years, but they still remain a threat for many brokers. So what's the latest word from Zenefits?
Where the industry is going
Jay Fulcher, CEO and Chairman of the Board of Zenefits, was recently interviewed by Health Insurance Underwriters Magazine. When asked about the future of the industry, Fulcher pointed to the "integration of deep benefits expertise with the best technology."
Fulcher then made a statement that may surprise brokers. "We believe that the role of the broker is an essential part of the industry ecosystem. We believe that increasingly, clients will look to their broker to be both a benefits consultant AND an influencer of HCM and HR software technology."
While this may seem contradictory since Zenefits operates on eliminating the "traditional broker," it can also be seen as a warning. In reality, Zenefits is counting on acquiring clients who look to their broker for technology but don't receive it. This is why it's so vital to incorporate technology into your value proposition before clients have to ask for it.
What employers should expect from their brokers
The advice from Zenefits continues. In a recent blog post entitled "New Survey: Online Benefits Solution is a 'Critical Component' of Brokers' Value Proposition Zenefits shares the result of a recent BenefitsPro survey.
On the surface, the post highlights the importance of brokers offering a technology solution. The catch? Their audience is employers and the point of this post is arguably to inform employers what they should expect from their broker. The blog post ends with a clear message for employers: "Ready for an automated benefits solution? Check out our modern employee benefits platform." The message to brokers here? Add technology to your value proposition or watch out as Zenefits lets your employer clients know they need it.
How to merge benefits expertise with technology
So how can you compete? Brian Tolbert of Bernard Health has implemented BerniePortal, our all-in-one HR software with hundreds of employers and describes "Your clients already view you as their advisor, and prospects are taking meetings with you to determine if you're going to be better than the one they've got."
Think about when a group gets a large increase from BlueCross, and you show them alternatives from United. After talking through the nuances between the plans, your client always looks up at you and says, "Well, what do you think?" Rolling out a new platform is no different. Sure, your client wants to know the efficiencies they'll gain but ultimately what they want is your recommendation.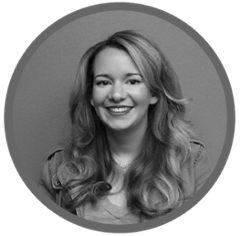 Written by
Sarah Weinstein
Sarah leads the BerniePortal marketing team. She writes about benefits administration, HR technology, and more.