Back to Blog
Bernard Health announces launch of BernieForms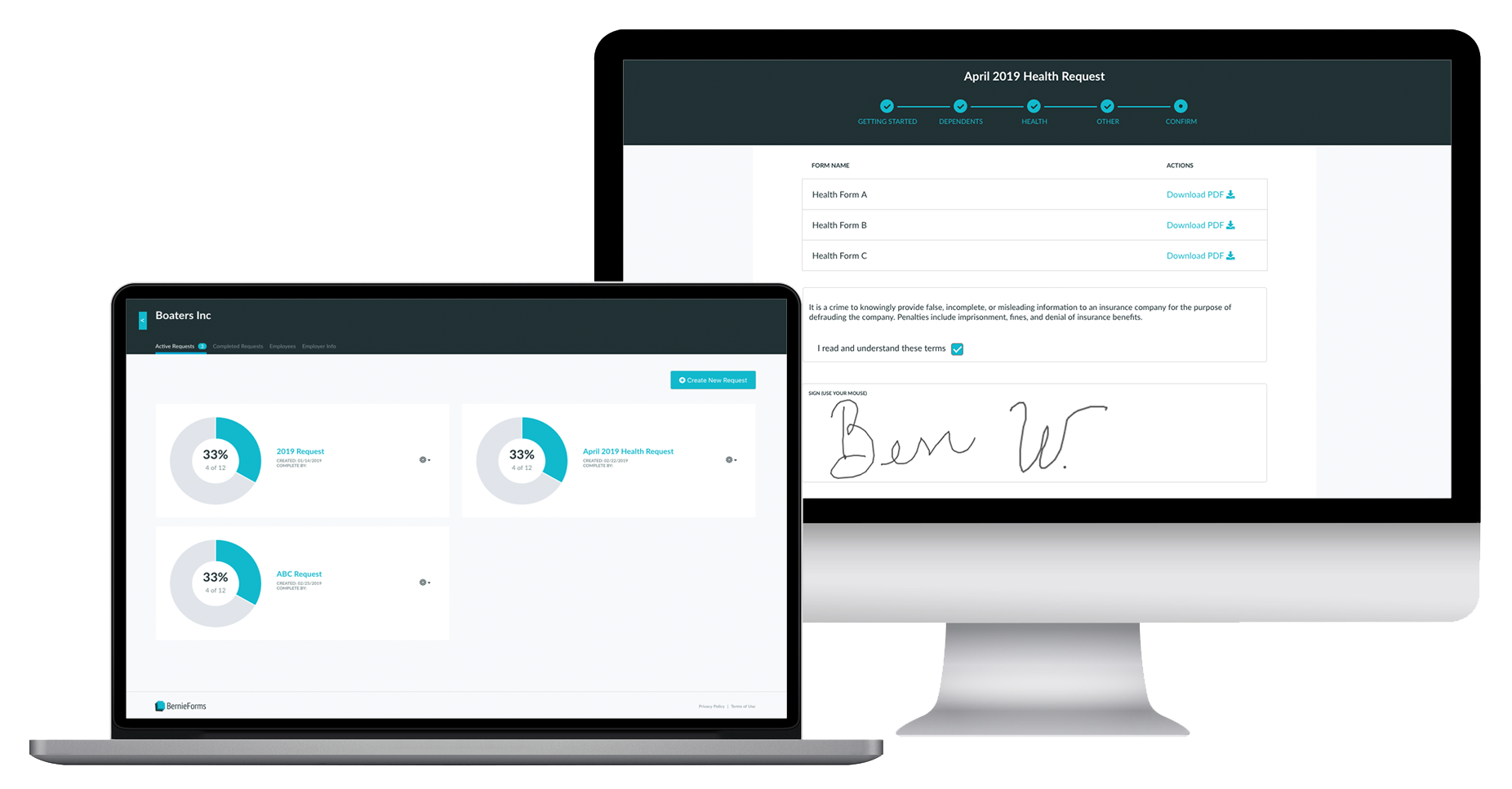 New product from Nashville-based software and advisory company streamlines health questionnaires, improves health plan options for small employers
Software and benefits advisory company Bernard Health announces the launch BernieForms, a modern, affordable software solution for health questionnaires.
Announced at Weekdays with Bernie – the users conference for the company's HRIS, BerniePortal, BernieForms further positions Bernard Health as a provider of software solutions for the benefits and HR challenges faced by small businesses.
Required for self-funded benefits plans, the health questionnaire process represents a significant administrative challenge for brokers, employers and employees. These inefficiencies often impede small and mid-sized employers' ability to implement cost-effective benefit funding strategies.
Seeing the challenges BerniePortal's broker partners face in distributing, collecting and submitting the health questionnaire forms necessary to best serve their clients, Bernard Health launches BernieForms, a user-friendly, simplified online questionnaire platform that features single sign on functionality with BerniePortal's HRIS.
BernieForms gives brokers a new tool to stay strategically competitive – a health form solution that makes it easy to pursue self-funding strategies with clients.
"In many cases, a self-funded benefits plan is a more affordable and sustainable option for small and mid-sized businesses than the traditional fully-insured plan – but the transition can be burdensome," said Alex Tolbert, Bernard Health founder and CEO. "Providing brokers with a modern software solution to streamline the questionnaire process minimizes this concern, allowing advisors to provide more options and better guidance to the nation's employers."
About Bernard Health
Bernard Health is a fast-growing software and advisory company based in Nashville, Tennessee. Our mission is to be the world's most trusted advisor when it comes to helping people plan for their healthcare. To accomplish this, we provide services and solutions to small and mid-sized employers and the advisors they trust.