Written by
Will Miranne
Will is an aPHR-certified writer on the marketing team at BerniePortal. He writes about healthcare, human resources, and benefits.
Back to Blog
Amazon Solidifies Healthcare Footprint with One Medical Acquisition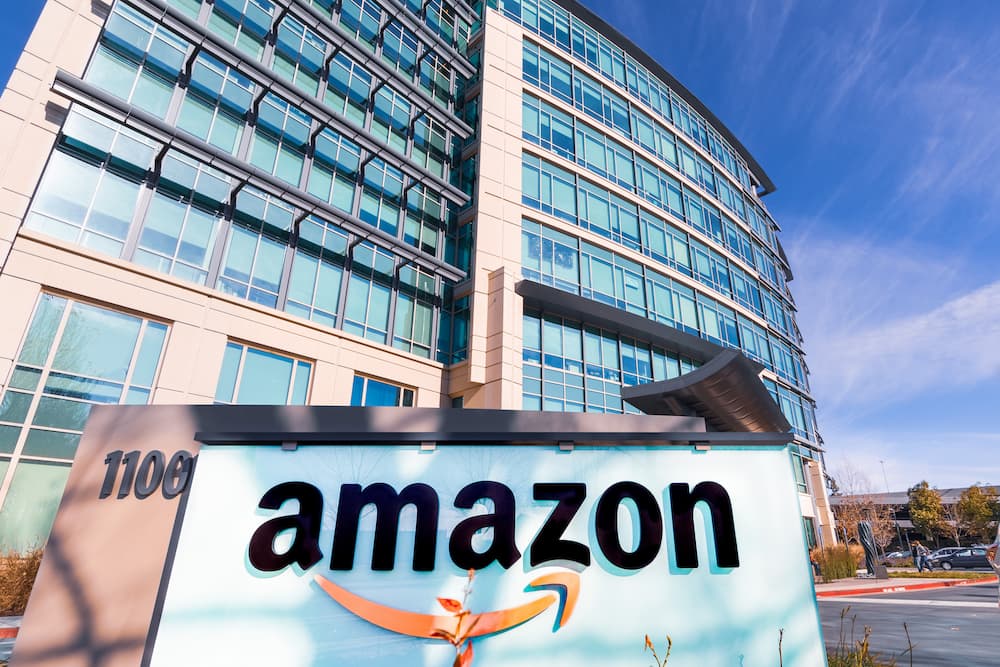 Amazon has been steadily increasing its footprint within the healthcare industry with one well-timed purchase or partnership after the other. Now they seek to take an even larger step forward with their latest acquisition of One Medical. This purchase opens the door for Amazon to further expand its reach in the sector.
Read below to learn more about the acquisition and what it means for the future of the healthcare industry.
Refresher: How Did Amazon Enter the Healthcare Industry?
Amazon entered the healthcare industry in September 2019 when they first launched Amazon Care. Amazon Care is a healthcare service that allows enrolled employees access to on-demand medical care. The service provides 24/7 virtual access to clinicians who can provide medical consultations, advice, treatments, and even referrals.
Although originally positioned as a benefit for Amazon employees only, in 2021, Amazon Care began providing remote care for employees of Precor, a fitness equipment company, which Peloton later acquired. Since then, they have furthered their expansion efforts by adding Hilton as a client, developing strategic partnerships with both BCBS and Teledoc, purchasing PillPack, and creating new smart technology features such as Drop-In and Alexa Together. Now they look to be getting even more aggressive with their latest acquisition of One Medical.
What Is One Medical?
One Medical is a primary care provider based in San Francisco with 100 plus offices in areas such as Atlanta, Chicago, Boston, L.A., and New York. It utilizes a subscription-based model to create "a seamless combination of in-person, digital, and virtual care services that are convenient to where people work, shop, and live."
One Medical has a built-in app that allows patients to book appointments, access their appointment information, keep up with their medical and health records, and manage their prescriptions. Other services include video consultations, 24/7 on-demand virtual care, and same or next-day appointments. Annual memberships start at $199.
It's unclear whether One Medical will be incorporated into Amazon Care or not, though many comparisons have been made in the past between the two platforms. So what does Amazon hope to accomplish through this acquisition?
What Was Amazon's Motivation for Acquiring One Medical?
The $3.9 billion purchase is undoubtedly one of the most significant acquisitions by Amazon since entering the healthcare space. While Amazon Care has been steadily growing, the acquisition of One Medical takes that to a whole different level.
One Medical is already well established, having 188 locations in the United States and over 750,000 members. With the acquisition, Amazon will gain access to a built-in customer base that they hope to integrate seamlessly onto their platform.
Amazon's continued expansion into the healthcare industry should come as no surprise to anyone paying attention. In fact, they have telegraphed these growth aspirations for some time. However, the scale of this acquisition is so significant it has some worried about the potential repercussions.
What Does This Mean For Amazon's Future in Healthcare?
According to MarketWatch, The American Economic Liberties Project described Amazon's acquisition as "dangerous," with senior policy analyst, Krista Brown, stating that "Allowing Amazon to control the health care data for another 700,000+ individuals is terrifying...Acquiring One Medical will entrench Amazon's growing presence in the healthcare industry, undermining competition."
Senior Vice President of Amazon Health Services, Neil Lindsay, sees it differently saying "We love inventing to make what should be easy easier, and we want to be one of the companies that helps dramatically improve the healthcare experience over the next several years."
While it seems inevitable that Amazon will have a significant impact on the healthcare industry in the coming years, it is uncertain whether that impact will be primarily positive or negative. While there are growing fears surrounding the amount of control Amazon might have within the market, there look to be opportunities for new efforts that could benefit many people within the U.S.
Regardless of what changes may be on the horizon, It should be no surprise that moving forward, all eyes will be on Amazon if they aren't already.
Additional Resources
You can also stay informed, educated, and up-to-date with HR news and other important topics by using BerniePortal's comprehensive resources:
Written by
Will Miranne
Will is an aPHR-certified writer on the marketing team at BerniePortal. He writes about healthcare, human resources, and benefits.