Written by
Will Miranne
Will is an aPHR-certified writer on the marketing team at BerniePortal. He writes about healthcare, human resources, and benefits.
Back to Blog
Amazon Continues Expansion into Healthcare: What's Next?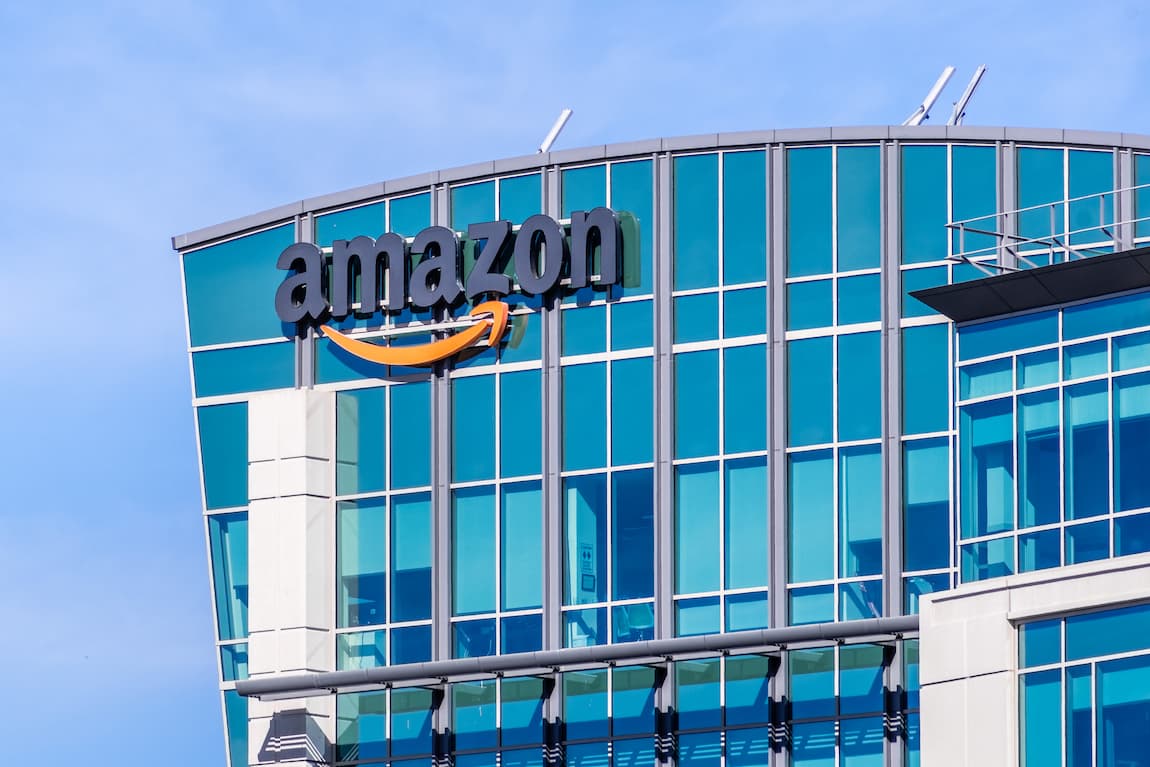 Amazon has quickly become one of the most prominent organizations in the world. Now it appears they may be taking things to a whole new level. After testing the waters with several smaller features and programs, Amazon has officially made its way into the healthcare industry in a big way. They have established their own healthcare service, and they look to be primed for a bright future within the industry. Read on to learn more about what you can expect from this new move.
Amazon Care
Amazon Care is a healthcare service that allows enrolled employees access to on-demand medical care. The service provides 24/7 virtual access to clinicians who are there to provide medical consultations, advice, treatments, and even referrals to employees. There is also an in-person option for those living in either the Washington-Baltimore metro Seattle areas, where you can schedule an appointment for a mobile nurse to come to your home. Amazon has plans to expand this option to other cities in the coming months. The service is in partnership with Care Medical, an independent medical practice.
The expansion of Amazon into the healthcare industry represents one of Amazon's biggest bets yet. A push to provide virtual and mobile care to employees is just the tip of the iceberg. Amazon has big plans for its growing healthcare service. Having originally focused on internal employees, they have now begun accumulating outside clients as well.
In May of 2021, Amazon Care began providing remote care for employees of Precor, a fitness equipment company, which was recently acquired by Peloton. Now Amazon has claimed a much larger client in Hilton, to whom they will offer the same remote services.
Amazon Acquires Client in Hilton
With the Amazon Care service, Hilton employees will have access to all health benefits including 24/7 service and remote appointments. They will also have access to house calls in the greater Seattle and Washington-Baltimore metropolitan areas. While this is a limited area, Amazon plans to expand these services to Los Angeles, Chicago, Philadelphia, and Boston.
Employees will not be required to pay for any text chats via the service, though video and any home visits could incur fees.
Amazon will also look to incorporate more Artificial Intelligence (AI) into its services, though clinicians currently hold all positions. Amazon Care hopes to integrate these AI solutions once the technology can be fully trusted to function at the necessary levels.
The entrance into the world of healthcare was a huge stepping stone for Amazon, however, taking on a client such as Hilton takes that to a whole new level. Amazon is set to prove its worth in the growing on-demand healthcare industry, and they certainly possess the resources to stake their claim.
Amazon In-Home Smart Features
In addition to the Amazon Care service, Amazon also wants individuals to start thinking of Alexa as a centralized hub for advice and information regarding personal health. Currently, Alexa can inform you of a variety of health needs and concerns. These include first aid, managing medications, breastfeeding, as well as plenty of general healthcare knowledge.
Another feature, Alexa Smart Properties, has allowed Amazon to fully immerse itself in the healthcare industry. This has been accomplished by turning Alexa into a virtual access point for healthcare professionals. The Drop-In feature provides caregivers a means of checking in on patients virtually. The feature can also be used to help patients communicate with people outside of their room should the need arise.
Amazon Together is a way for loved ones to remain in touch with relatives who may need extra medical attention or care. This tool is especially beneficial for checking in on elderly family members and provides features such as fall detection, activity alerts, and other emergency services. Complimenting this with Alexa Smart Properties provides Amazon an opportunity for significant growth within this industry.
Amazon Delivery Services Set to Grow
According to David Clark, CEO of Amazon's worldwide consumer business, Amazon is currently on track to become the largest delivery service in the U.S. They are set to surpass FedEx, UPS, and even the U.S. Postal Service by the early portion of 2022.
This opens up a huge opportunity for Amazon as they make their way into the healthcare industry. Taking control of the delivery process means more control over the distribution of medical supplies such as COVID rapid tests.
Amazon also owns a subsidiary company known as PillPack. Pillpack is an online pharmacy geared towards servicing individuals who are looking for a simpler way of filling prescriptions. Instead of driving to their local pharmacy, consumers can simply input their medical and insurance information on Pillpack's website and Pillpack will deliver their prescriptions directly to their door. Coupled with Amazon's growing delivery service, prescriptions can be put into consumers' hands faster than ever before.
The ability to deliver medications and equipment in a timely manner is crucial to remote and mobile care. Amazon has clearly grasped this concept and has taken the necessary steps to set itself up for both immediate and long-term success.
Written by
Will Miranne
Will is an aPHR-certified writer on the marketing team at BerniePortal. He writes about healthcare, human resources, and benefits.