Written by
Will Miranne
Will is an aPHR-certified writer on the marketing team at BerniePortal. He writes about healthcare, human resources, and benefits.
Back to Blog
Amazon Care Inks Deal with Hilton in Continued Bid to Disrupt Healthcare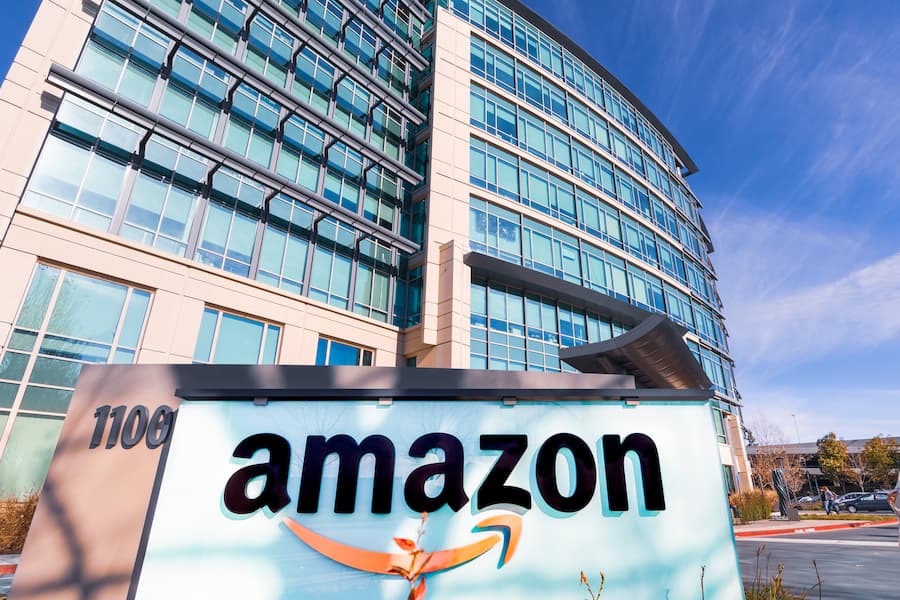 Amazon's flagship Healthcare service, known as Amazon Care, took on its first client back in May of 2021. They have now pressed forward, taking on an even loftier client in Hilton. This will mark the beginnings of Amazon's attempts at tackling larger clients, and in turn, proving the validity and legitimacy of their services. Read on to learn what exactly this entails, and why it is so important moving forward.
What is Amazon Care?
Amazon Care is a healthcare service that allows employees access to virtual appointments. The service provides 24/7 access to clinicians who are there to assist with your needs during the times that you are available. There is also an in-person option for those living in the Washington-Baltimore metro area and Seattle area. The service is in partnership with Care Medical, an independent medical practice.
The service was originally announced as a benefit for Amazon employees. This changed in May of 2021 when Amazon Care began providing remote care for employees of Precor, a fitness equipment company, which was recently acquired by Peloton.
Now Amazon has pushed its way into the hospitality industry by providing Hilton with those same remote services.
What Does the Partnership Entail?
With the Amazon Care service, employees will have access to all health benefits including 24/7 service and remote appointments. They will also have access to house calls in the greater Seattle and Washington-Baltimore metropolitan areas. While this is a limited area, they plan to expand these services to Los Angeles, Chicago, Philadelphia, and Boston.
Employees will not be required to pay for any text chats via the service, though video and any home visits could incur fees.
Amazon will also look to incorporate more Artificial Intelligence (AI) into its services. Though clinicians currently hold all positions, Amazon Care soon hopes to incorporate these AI solutions once the technology can be fully trusted to function at the necessary levels.
Is This a Sign of Further Expansion?
Amazon sees this as a huge opportunity and plans to take full advantage of expanding within the "telehealth gold rush."
Amazon is incredibly well resourced, to begin with. Now with 2 large companies under their belt, they grow even more entrenched in the telehealth industry. They will look to leverage this as they continue their plans to expand their services even further.
Kristen Helton, Director of Amazon Care, claims this to be "a great step forward for the business to show we can provide care nationwide to their team members." She goes on to say "attracting and retaining talent is so critical for businesses right now."
It comes as no surprise that Amazon looks to expand this industry. They possess the capital and resources to make a big splash, and they appear to be pressing forward without delay.
Why Does This Acquisition Matter?
The significance of this addition is larger than it may first appear. Amazon has now moved its way into the hospitality market, which accounts for a whopping $3486.77 billion in 2020. Not only this, but Hilton employs around 141,000 people around the world, and all of its U.S. employees on corporate health plans will have access to the program. Precor only offered these services to around 385 employees, indicating just how large a move this is for the Amazon Telehealth service.
Amazon's trend into the telehealth market also indicates the growth of the industry as a whole. More and more industries are beginning to offer these services and competition is rising. Amazon may be at the forefront, but in referring to this trend as the "telehealth gold rush" they are clearly expressing the future importance of this industry.
It appears that this move was well-calculated. If Amazon can prove that they are capable of handling the healthcare needs of a company as large as Hilton, then the industry may open up significantly. This could dramatically increase Amazon's overall expansion. For now, this is simply a step in the right direction, which Amazon continues to capitalize on.
Written by
Will Miranne
Will is an aPHR-certified writer on the marketing team at BerniePortal. He writes about healthcare, human resources, and benefits.