Written by
Will Miranne
Will is an aPHR-certified writer on the marketing team at BerniePortal. He writes about healthcare, human resources, and benefits.
Back to Blog
7 Ways to Successfully Navigate Layoffs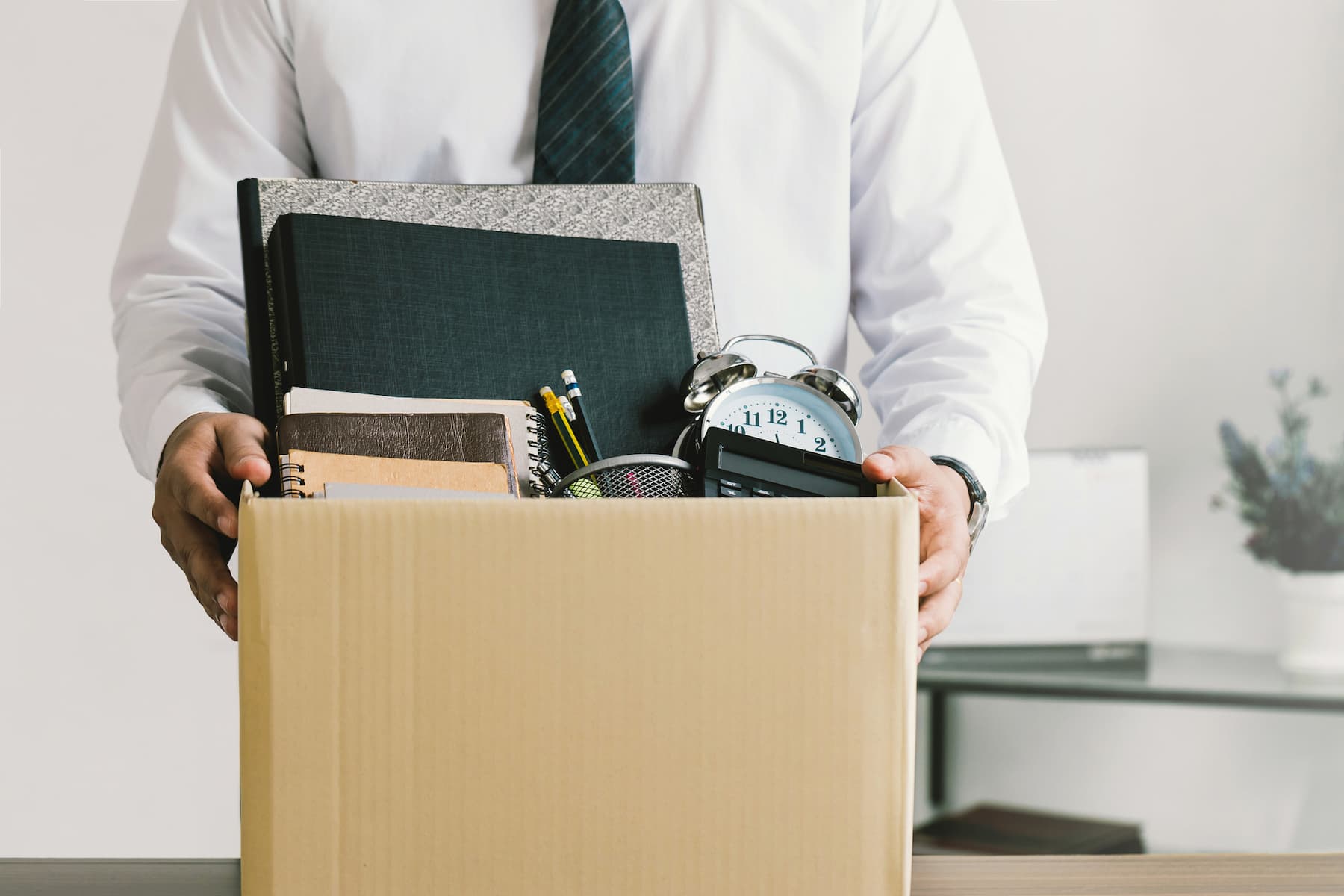 Layoffs are never an enjoyable process. They are often challenging to maneuver and cause stress and frustration among managers and employees. But they don't have to be this painful.
Read on to learn seven distinct ways you can successfully navigate the challenges of layoffs.
What Makes Layoffs So Challenging?
Layoffs can be a challenge for any organization. While some companies conduct layoffs to handle budgetary concerns, others may seek a reduction in labor for other reasons, such as restructuring an organization or seeking out employees of different skill levels.
If an organization opts to let employees go so they can cut costs, they are likely to face challenges concerning roles and job responsibilities. Will teams need to consolidate to cover more ground? Will some departments need to be cut altogether? Questions like these can quickly arise once layoffs are complete.

Compliance can complicate layoffs even further. In particular, employers who fall under the umbrella of the WARN Act must navigate its provisions correctly. The WARN Act is a U.S. labor law that requires employers to give workers 60 days' written notice before a covered plant closing or mass layoff.

The WARN Act can affect more companies than one might think. Any organization that employs 100 or more full-time workers could trigger the act. In this case, anyone averaging over 20 hours a week qualifies as full-time—as long as they have worked for your organization for at least six out of the last 12 months.

Dealing with layoffs involving remote employees can cause similar compliance concerns. Most often, employees will be subject to the laws of the location where they physically work. If you are a company based out of California and a remote employee works in Nevada, then that employee will likely be subject to Nevada's wage and hour laws.
Organizations must keep this in mind as they present final paychecks to employees. It can be easy to overlook this and follow the payroll practices of the employer's home state, which is why it is essential to prepare for layoffs ahead of time.
Seven Ways to Navigate Layoffs
Plan Ahead
While there may be numerous concerns associated with layoffs, there are also ways you can learn to navigate them effectively.
The nature of layoffs requires organizations to be well prepared. Some organizations may need teams to merge, employees to take on different roles, or company priorities to change. Some layoffs may require organizations to restructure and maintain only key roles. And others may seek to cut particular business areas, honing in on specific teams.
Think of all the challenges spurred by the layoffs, and determine your most significant concerns. What if you increase turnover due to employees feeling upset about layoffs? What if specific teams begin to struggle without the previous team members? These are questions that organizations should address beforehand.
Employers should also seek legal counsel to ensure they don't have any compliance issues.
If you want to find success following company layoffs, you must consider all of these possibilities. Planning and preparing are the most important steps for an effective layoff strategy.
Remain United
Management needs to be united throughout the layoff process. This means creating consensus around the nature of the layoffs, who will be laid off, and how the team will reposition afterward.
When management is not united, a rift within teams can form. Establishing the intentions and reaching an agreement are critical to creating a united front.
Communicate Respectfully and Honestly
Telling your employees that they will no longer have a job can be both draining and difficult to muster. That said, there is a right and a wrong way to go about it. Employees deserve the opportunity to ask questions, seek honest feedback, and hear the news one-on-one with a manager.
Set aside time to meet with employees who are being laid off. Managers should care enough about their employees to meet with them, seek their feedback, and hear their questions. Employees all have their own lives, and many have families that rely on them. Be respectful of their situation.
Show Empathy
Layoffs are never easy, and it's not realistic to expect laid-off employees to respond joyfully or brush off the news. Make sure employees know you recognize this as a big deal and tried diligently to avoid it before making the decision. The whole process is tough on everyone—the laid-off workers, the ones who remain, and the managers who have to break the news.
While the situation is unfortunate and heartbreaking, if you respectfully handle layoffs, employees are more likely to respect the difficult decision and leave gracefully. This can improve your chances of maintaining low turnover rates among those who remain, and it speaks to a strong organizational culture, which will be crucial for your company to recover from the process.
Ensure Positive Culture Following Layoffs
Organizations must consider the future as they present layoffs. The entire purpose of a layoff is to give your organization a better chance of future success. If you have no plan for the employees who are left, then your culture could very well crumble, increasing turnover and creating a bad reputation for the company.
Ensure that the process is sincere and respectful to support a lasting organization. Be candid with employees about the situation and share with them the plan for the future and how you wish to include each of them as you forge a new path toward company-wide success.
Provide Support Options for Employees
Employers can support employees in several ways.
Offering redeployment can be a great way to help employees who are losing their jobs. Redeployment offers employees a chance to take on a different role within the organization. The role might be a step-down or offer less pay, but it is still a great way to assist employees in difficult situations.

Consider providing laid-off employees with a separation package. A separation package may still be manageable even when organizations are focusing on cutbacks due to financial concerns. Separation packages can improve the culture of your organization. If employees see former coworkers extended a separation package, it can show them that the organization cares about their employees.

Connect separated employees with a placement firm to help them find another place of employment, even if temporary. Employees will respect the effort to attempt to place them after being laid off. Business decisions sometimes have to be made, but how it is handled on the backend can make all the difference.

Provide employees with access to an Employee Assistance Program (EAP) that can help them through the process and move past the layoff. Whatever method you choose to pursue, be sure that you aim to support employees who have given their time to your organization.
7.
Re-establish Rapport with Employees
It is so important that employers work with employees following layoffs to ensure they are on board with the future of the organization. Layoffs are difficult enough for an organization, but a lack of trust among those who remain can be detrimental. Talk to employees and find out firsthand what they are looking for long-term. Find out how they wish to be a part of the organization moving forward and what ideas they may have as the company moves in this new direction.
If you can establish trust and mutual understanding as the foundation of your relationship with your employees, you significantly increase your chances of organizational success post layoffs.
Remember that layoffs are unfortunate, though oftentimes inevitable, aspects of business. You want to do everything you can to ensure they go over as smoothly as possible. There is no getting around the downsides they cause, so focus on positivity wherever you can find it. If your organization effectively navigates the process, you will see a more successful transition once the layoffs are over.
Additional Resources
You can also stay informed, educated, and up-to-date with layoffs and other important topics by using BerniePortal's comprehensive resources:
Written by
Will Miranne
Will is an aPHR-certified writer on the marketing team at BerniePortal. He writes about healthcare, human resources, and benefits.