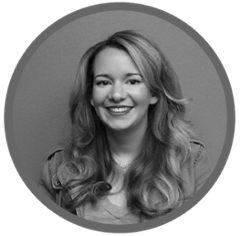 Written by
Sarah Weinstein
Sarah leads the BerniePortal marketing team. She writes about benefits administration, HR technology, and more.
3 ways to differentiate your benefits brokerage
Become a triple threat with selling, marketing, and technology
With all of the changes in healthcare in recent years, many brokers are looking for ways to differentiate themselves from not only other brokers but also technology companies attempting to become the broker of record. Here are some ways we're seeing progressive brokers evolve their agencies:
Physician selling
What are your ancillary commissions as a percent of total revenue? A typical response we hear at BerniePortal when talking to brokers is "Not high enough. We could do better there." This can be improved by some simple changes to selling techniques.
Many brokers sell by asking "What about offering some voluntary benefits?" rather than offering a solution. Nelson Griswold recently shared with EBA the power of physician selling. You are the expert on benefits, not your client, and you should prescribe a solution based on diagnosing their pain points. Doctors don't ask permission or opinion and neither should brokers.
Griswold recommends using phrasing such as "Based on what we've discussed, I recommend we raise the deductible to $5,000, put in a $5,000 Medical Gap plan, and provide Critical Illness and Accident plans to offset the employees' increased financial exposure. Is that fair?"
By changing the language you use, you will suggest to clients and prospects that you are an expert on benefits (but we already knew that!)
Offer technology
Brokers are also fearing the pressure to offer technology solutions. As Grant Hendrickson of Brogan, Reed, Van Gorder & Associates recently shared, "I saw the Zenefits of the world, and I saw our competition agencies having proprietary enrollment systems...but that's not the best service model. We've got the local perspective and support and service, but we've got a national level enrollment benefits portal that can compete with anybody."
Here at BerniePortal, we believe the brokers will win against these software companies, but they must fight back by offering comparable solutions. If you're looking to offer technology and don't know where to begin, check out our "Broker's Guide to Online Benefits Administration."
Marketing
In recent years, more and more of your potential clients will be looking online to find a broker and technology companies such as Namely, Gusto, and Zenefits are betting on it. So how can you make sure they find you? To start, make sure you have a website and it's been updated within the last year (minimum). Next, make sure you have social media accounts and a Google listing. These are just a few ways to get started - for a full list of tips on marketing your agency, check out our post "4 Tips for Marketing Your Agency."
By changing up your selling, offering technology, and stepping up your marketing game you're sure to see results. What about your agency - what are you doing to differentiate yourselves?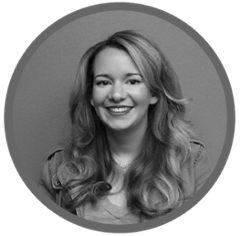 Written by
Sarah Weinstein
Sarah leads the BerniePortal marketing team. She writes about benefits administration, HR technology, and more.