3 reasons to invest in BerniePortal PTO Tracking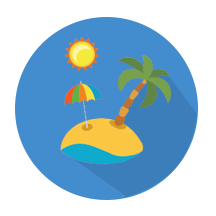 Paid Time Off
Employees should be able to take time off without adding more to your plate. BerniePortal PTO Tracking is an HR software feature that reduces the amount of time spent managing PTO while simplifying the employee experience.
Learn how to streamline PTO in your organization using BerniePortal PTO Tracking:
Simplified PTO management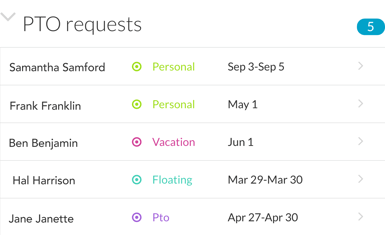 PTO requests can now be made directly from the employee's profile. Once logged in, the employee can request time off. BerniePortal documents the PTO request and notifies the employer by populating a reminder in the employer's "To Do" box. The "To Do" box reminder links to the task that needs to be accomplished—in this case PTO review. The employer can then approve or deny the request with a single button.
Employee self-service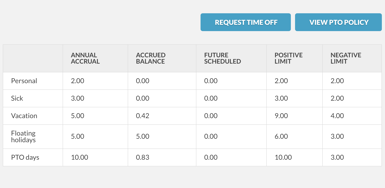 Employees are able to manage their days off without spreadsheets or email requests. Employees can track time off, accrual balance, and PTO history without needing to contact HR. Change of plans? No problem! BerniePortal provides employees the option to cancel PTO requests without a single email. Employers can stay on the same PTO page as their employees employees at all times with real-time responsiveness.
Customizable time off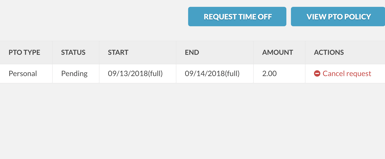 We understand that organizations are diverse and have created a PTO Tracking system that accommodates that diversity. Segment your company's PTO policy by employee type such as part-time and full-time. BerniePortal PTO customization doesn't stop there. Divide days off by categories such as floating holidays, sick days, and vacation days.
Interested in BerniePortal PTO Tracking?

Learn More
What is BerniePortal PTO Tracking?
How unused vacation impacts your bottom line
The pros and cons of unlimited PTO